Ecstatic Trance Postures Q&A Sessions - Lecture Series
Continuing Education and Knowledge about the practice of Ecstatic Trance Postures (ETP). This is not a posture session rather an independent time for questions and answers following a ETP experiences. This is a chance to go deeper into the work of ETP and for you to ask questions. And an opportunity to engage with the you more and clarify anything you might have questions about. We particularly love to hear about any questions you have around your experiences.
In addition, from time to time, we invite guest speakers in related fields to help further broaden the scope of our research looking closer at parallel fields of study, to plunge deeper and learn more as we advance our understanding of Ecstatic Trance.
Here are a few of the upcoming guests in the very near future: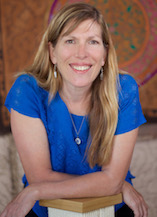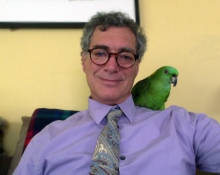 Compare & Contrast: Shamanism & Ecstatic Trance Postures. Round Table Discussion
Judy Lemon, Christine VanPool, Fred Smith

Judy Lemon – helps us compare and contrast Shamanism and Ecstatic Trance, and Ecstatic Trance using Postures. Are these sister traditions? Growing up Catholic, Judy has spent the last twenty-plus years working with shamans from Latin America, and has joined our Zoom ETP Sessions since May. 
Christine VanPool – Anthropology – University of Missouri.  Christine says, "various shamans, mediums, and mystics around the world believe that our physical eyes hide the "real" world: a spirit world. In other words, we are blinded by our normal senses.
Frederick M. Smith – Professor, Sanskrit and Classical Indian Religions University of Iowa. The focus of his research is looking at ritual, practice, or text over centuries or millennia. Example of this are his studies in the performance of Vedic ritual in modern times, which utilize several millennia of texts in addition to his own "Vedic fieldwork," or in the textual history of deity or spirit possession, supplemented by both modern ethnographic writing and his own forays into the field.

The Case for A Creator: We Can't Say There is & We Can't Say There Isn't 
Perhaps that's the only certain thing we can say. (I was reminded some find the word "God" offensive.) So we examine a few arguments on both sides. The conversation begin with two people well read on the historical arguments. Steven Hecht's wrote a thesis on evolutionary theory, earned an MA in religion, and is currently immersed in the Book of Genesis. Sister Margaret O'Rourke goes deep into, yet well beyond,  Catholicism. We have a few surprise guests joining the panel as well, to round out The Case for A Creator.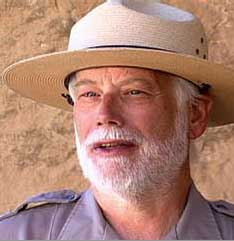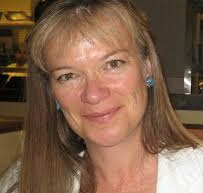 Guest: G B Cornucopia. Served as Park Ranger at Chaco Culture National Historic Park
G B Cornucopia has been a park ranger at Chaco Culture National Historic Park for three decades. He first came to Chaco as a visitor and seeker of dark skies in 1986. An avid astronomer, he found Chaco an ideal location for both naked eye astronomy and deep sky investigations through telescopes. Encouraged by his fellow visitors' interest in the night sky he helped develop astronomy programs as a park ranger, leading to the establishment in 1988, of a permanent donated observatory near Chaco's visitor center.

Guest: Cherilynn Morrow Astronomer, NASA Educator
Award-winning NASA educator in astronomy and climate science has provided archival research and field support for an archaeoastronomy research team in Chaco Culture National Historical Park in northwestern New Mexico.  Her posts have been many: At the Institute of Astronomy in Cambridge, England she contributed new insights into our Sun's rotation and the solar cycle. As a Physics & Astronomy professor at Georgia State University she made physics more accessible to a wider field. She designed and taught space science and mathematics at the Colorado Space Grant College, and served as Visiting Senior Scientist at NASA Headquarters with the goal of engaging the scientists, research facilities, and data resources of the space science community in support of national education. She believes the integration of music and the arts with science education can transform, as well as inform
September 6, 2020 –  Anthropology and Trance States

Guest: Christine vanPool – Professor of Anthropology –  University of Missouri 
We are thrilled that the work of CI is under investigation by both in theory and in practice by anthropologist Christine Van Pool. We'll discuss the contributions to the field of CI's founder, and what new insights today's advances in the field may shed on this work, and what this work may contribute to new understandings in anthropology. 
Christine says, "various shamans, mediums, and mystics around the world believe that our physical eyes hide the "real" world: a spirit world. In other words, we are blinded by our normal senses. Often it is trance states that our senses are open and the veil is lifted. Hundreds of groups around the world believe that spirits are real; they can be helpful, harmful, or indifferent to humans… Many believe that the cosmos has its own spirit breath, which is a common belief among the Eastern Pueblos of New Mexico."  ZOOM Registration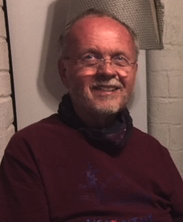 September 20, 2020
GNOMON: Equinox Sun and Shadow, tool of Measurements

Guest:

, Tony Hull – Professor of Physics and Astronomy at University of New Mexico

Of all the scientific instruments in the world for precise measurements, one of the oldest and simplest is a vertical pole when set perpendicular to the  ground and used to measure shadows cast by the sun. Tony elucidates the ancient use of gnomons to pinpoint time and the directions, and shares more adventures in archeo-astronomy.  Some of the most magnificent ancient megalithic sites may have used this tool to design and build in perfect alignment with the solar calendar. We will recognize and celebrate the Equinox together and learn how to set up our own Gnonmon. 
ZOOM Registration