Ecstatic Trance Postures Q&A Sessions - Lecture Series
Continuing Education and Knowledge about the practice of Ecstatic Trance Postures (ETP).  This is a chance to go deeper into the work of ETP and for you to ask questions. And an opportunity to engage with the you more and clarify anything you might have questions about. We particularly love to hear about any questions you have around your experiences.
In addition, from time to time, we invite guest speakers in related fields to help further broaden the scope of our research looking closer at parallel fields of study, to plunge deeper and learn more as we advance our understanding of Ecstatic Trance. 
All presentations are FREE! 
Should you want to support this work, please consider joining our CI community circle and become a supporting member. 
On Sunday, April 4: The Universality of the Sacred
Paul Robear & Laura Lee, Directors, Cuyamungue Institute 
CI's Ritual as Art Exhibit & Performance: "An award-winning modern artist, Mel O'Callahan, invited us to collaborate on her upcoming exhibit after reading Goodman's books on ritual. We advised, long-distance, on our ritual objects, their use and representation, so that upon arrival in February 2017, we could effectively adapt CI's ritual's choreography to the exhibit, which also served as altar and stage for the performance. From our own first couple week's performance, to teaching a one-day workshop to 100 Parson Art students, to working with volunteers, to meeting with the press and participating in a panel discussion, we worked with the student volunteers who would take our place for the duration of the three-month exhibit. We found that ritual is a universal language, known deep in our souls, be you witness or participant."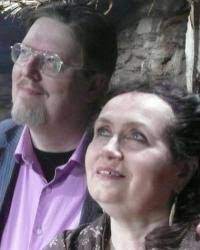 Sunday April 11:
Relations to the Faery Realm
John & Caitlin Matthews, mythologists, Oxford, UK
Healing the Faery Accord: The old stories speak of relations between our realm and the fairy realm, when interactions were friendly and neighborly, before a rift. What is the "Wisdom of the Sidhe' (Sith, Sí, Shee, Sighe) and what does it share with the IndoEuropean roots of the
Vedic Siddha, Siddhi, and Sadhu, and with Seers — those who see through the veil? (Is there a difference between fairy and faery? The current usage

difference

is that

fairy

is the mythical creature, and

faerie

is the world of

fairies.)
The Matthew's many titles include
The Secret Lives Of Elves & Faeries: From the Private Journal Of The Rev. Robert Kirk
and
A Fairy Tale Reader: A Collection of Story, Lore
and
Vision, The Lost Book of the Grail: The Sevenfold Path of the Grail and the Restoration of the Faery Accord
and
The Element Encyclopedia of Magical Creatures: The Ultimate A–Z of Fantastic Beings from Myth and Magic.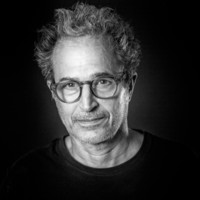 Sunday April 18: Exploring the memory and knowledge of Indigenous through Theatre

Thomas Riccio, Professor, Visual & Performing Arts, University of Texas, Dallas
With work spanning the contemporary and the indigenous, seeking to bring up "the memory and knowledge of what has been forgotten," Thomas will recounts his work with indigenous cultures in Alaska, Africa, Russia, China, exploring their ritual traditions through theatre and performance. We will explore the language of theatre that crosses all barriers, that reaches deep into our collective past, while singing to us today, as we ask, is this too the language of the spirits?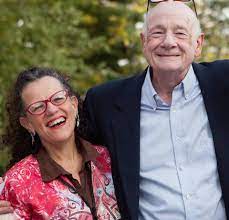 Sunday May 9: Life After Life
Dr. Raymond Moody & Lisa Smartt
We will explore the evidence for life after life, and the last spoken words of many about to cross ove
r. Dr. Moody's has been at the leaderand at forefront of contributions and research idocumenting the Near Death Experience.
Sunday May 16: Parallels between Hypnosis and Trance States
Sinziana Paduroiu, Cosmologist and Hynotherapist
We will explore the shared space between hypnosis and trance states.

Sunday May 23: Mythology. Sci-Fi and the Subconscious
Burt Webb, Science & Sci-Fi Writer, Blogger, Advocate
Mythology's Current Turf – Sci-Fi: Mythology has always been, I think, one avenue for our collective subconscious to speak to our conscious minds. The same human nature, the same archetypal characters, the same life challenges and dilemmas are on display in science fiction, just as in mythologies old and new. Add a few new star systems, a few imaginative laws of physics, let 'the old gods' battle 'the new gods' with the emergence of technology, the media, scientific knowledge and resulting possibilities — and Sci-Fi becomes is an exercise in mapping our future selves, while holding up the mirror to our current selves. We will examine the sub-text, the stories beneath the stories, as Burt delves into stories you know, stories you don't know, but themes you'll recognize.
March
14, 2021
Call of the Wild:  The Human-Animal Bond throughout Time
Guest: James Tyrrell

,
Safari Ranger/Photographer/Blogger, Londolozi Game Reserve, Skukuza, South Africa
We once lived among the wild animals, knew their stories and habits, enjoyed a respectful and perhaps mystical relationship with them. Africa's Safari rangers, guides and trackers are those now who know them best. What might a close up look and stories of encounters with these beautiful beings stir up from our ancestral memory banks? James Tyrrell has stunning photos and fascinating stories to share of living among South Africa's wild lions, leopards, elephants, white rhinos, hyenas, hippos and more. (Note that lions, rhinos, elephants and camels once roamed North America, too) More Information / Register to Attend
James earned an honors degree in Zoology, snowboarded and climbed Colorado's mountains, surfed Australian and Indonesian waters, and wandered across Africa, his home country, before settling down at the Game Reserve Londolozi, Zulu for "Protector of all living things" in the heart of the Sabi Sand Game Reserve within the Greater Kruger National Park. If an African Safari is on your bucket list, consider this a preview visit, and chance to appreciate our fellow members of the Web of Life. 
March 21,
2021
The Mystical Origins and Leading Edge of Science
GUESTS: Clive Prince, Lynn Picknett, Sinziana Paduroiu

The first stirrings of the Scientific Revolution were inspired "by the same unashamedly metaphysical and magic-oriented philosophy" write historians Clive and Lynn in "The Forbidden Universe: The Occult Origins of Science and the Search for the Mind of God". In the search for "God's handiwork," who are the key players, the pivotal breakthroughs, and how, along the way, did we become "materialist-rationalists"? Where is the leading edge of science heading, and where must physics meet up again with metaphysics?
Today, while science excels at mapping out ordinary reality, we must ask how well it can map out non-ordinary reality. Dark energy, dark matter, d
ark to our eyes and technology, as it does not emit, absorb or reflect light, is non-ordinary, as yet undetected, and yet, permeates everything".

Sinziana Paduroiu, cosmologist, co-authored with Clive "The Dark Side of the Universe" joins the panel. She updates on the latest chapter on this and other curiosities of our observable Universe, noting that the 5% of the Universe that we have mapped is so complex, so multi-layered, we cannot expect the other 95% to be simple. Which leads us to ask, how does Newton's Physics, Einstein's Relativity, and Quantum Physics merge into one continuum? What do our trance experiences reveal about the Alternate Reality and other hidden dimensions of our mysterious, majestic Universe?

March 28
, 2021
Animism In a Living Universe
Guest: Anthropologist Christine Van Pool, University of Missouri
CI's founder, anthropologist Felicitas Goodman, incorporated animism into the ritual of Ecstatic Trance Postures — she invited the spirits to participate in our rituals for without their help, we cannot enter the Alternate Reality. Goodman "activated" rattle and spirit masks by "feeding" them blue cornmeal and blessing them. Christine will elucidate the long tradition and global practices of animism, and the worldview where all is animate and alive and sacred in an intelligent Universe.
_____________________________________________
Recent Topics and Guests
February 
 14, 2021
Voices in Balance – Authentic Communication… Inspiration by Shakespeare
The Bard endures for the many attributes of his genius, one of which is his memorable, daring female characters, which Ellie will elucidate through performance and discussion. Shakespeare's representation of women, and the ways in which his female roles are interpreted and enacted, have become topics of scholarly interest. Strong, attractive, intelligent, and humane women come to life in Shakespeare's plays. They not only have a clear sense of themselves as individuals, but they challenge accepted patterns for women's behavior. Ellie says "My work revolves around gendered communication and how the patriarchy can challenge authentic relationship. As a performer, I the work through Shakespeare's plays, with a deep dive into the text to reveal what the bard can teach us about female voices, male vices and authentic communication—how do things shift when we say what we mean, and we mean what we say?"
February 21
, 2021
Role of Spirituality for Social Cohesion
GUEST: Todd VanPool 
Professor of Archeology University of Missouri
A moment's reflection attests that religion and violence are sometimes woven together in history's tapestries. And at the same time sometime it is religion that facilities the end to violence. Todd VanPool long with is wife Christine researched native traditional peoples and their history From Central Arizona to Central New Mexico to Chihuahua Mexico, looking at the role of religion and spirituality played in these cultures. It was after the fall of Chaco there were there was lots of violence and that it took the the power of their religion and traditionally held spiritual beliefs that not only to help to mitigated the violence but to created a new social cohesion for the whole are of the southwest the US.
February 
 28, 2021
The Physiology Correlates of the Shamanic State of Consciousness 
GUEST: Meredith McCord & Jill Schumacher.
This universality of trance experiences suggests a biological basis for achieving a trance state. But with all the history of shamanism, and for all its significance to the human experience, we actually are just beginning to understand the neural underpinnings of altered consciousness in the trance state. Trained as biofeedback professionals,  Meredit

h and Jill decide to create their own study. The project was inspired by their own personal experiences as long time practitioners and instructors of Ecstatic Trance Postures and as health care professionals' they were inspired to conduct further experiments, with some very interesting results to share.
Meredith has been a professional nurse with 35 years of acute care nursing experience. She received her Baccalaureate Degree of Science in Nursing from University of Madison in Wisconsin and Masters of Science from Rush University in Chicago, Illinois.
 Jill has been a professional nurse with 37 years of acute care nursing experience. She received her Baccalaureate Degree of Science in Nursing from St. Louis University and Masters of Science from Rush University in Chicago, Illinois.
Creators of the "Return of the Nightingale Project", a

project is dedicated to celebrating and honoring nurses for the everyday essential contributions that they make

to individuals, families, society, and the world at-large.
_____________________________________________
Recent Topics and Guests
January 
 31, 2021
Ecstatic Trance / ASC experiences 

connection

 to Past Shamanic Cultures
GUEST: Christine VanPool
Comparing the current experience of Ecstatic Trance – ASC (Altered States of Consciousness) with that of ancient shamanic cultures. Shamanism, an ancient spiritual practice of indigenous cultures throughout the world, has been used for physical, psychological, and spiritual healing since the Paleolithic era. We will look at its universality in ancient civilizations and the connection to the increasing popularity and acceptance in the present day. Assisting us in putting into perspective the direct experience of ASC visions, emotional healing and spirit journeys in our Ecstatic Trance Posture Experiences. 
January 
24, 2021
Tracing the Mother Goddess through History

GUESTS: Clive Prince & Lynn Picknett

Clive Prince is a historical researcher specializing in religious mysteries, secret societies and the occult, with many media appearances to his credit. With long-time collaborater Lynn Picknett their work has been featured in documentaries for the BBC and National Geographic. Their latest book is When God Had a Wife: The Fall and Rise of the Sacred Feminine in the Judeo-Christian Tradition. We will trace the roles of much-loved goddesses in our early history and their place in evolving worldviews through history.

January 
17, 2021
Consciousness, Brain Science and Mythology

GUESTS: Burt Webb – Science researcher, writer and blogger
We will explore the connecting points between the Science of Consciousness and Spirituality, and
neuroscience and altered states of consciousness. Burt draws from astronomy, biology, computer science, nanotechnology, physics, psychology, parapsychology, consciousness studies, psychedelics, sci-fi and social issues. He starred in the award-winning short film, Eat the Sun about a high-tech religion, edited and published fifteen volumes on sociology, and wrote a novel, Rare Earths and a non-fiction book, Mindfields about cognitive biases. He also blogs on nuclear power at nucleotidings.com, and the space industry at spacereport.com.

January 
10, 2021
Celtic Mythology: S

hamanic Roots of Western Spirituality
GUESTS: John & Caitlín Matthews
John & Caitlín Matthews are respected researchers and authors in the Shamanic, Celtic and Arthurian traditions and have opened many doors to a re-appreciation of the mythic heritage of the Western World. We will explore the continuation of early shamanic traditions that still shape and inform Western mysticism and spirituality.
December
27, 2020
Beyond the Information Age
Journalist Brian Jennings shares insights born of a long career programming news and talk for radio networks. He has stories and observations on the evolution of the media and the role it plays in our lives, the role storytelling, finding one's voice, lessons growing up on a farm, why he describes himself as a "born-again Druid" and why he finds the topics we cover compelling and worthwhile.
Rimrock Dig
. For almost a century, the dominant theory in archaeology claimed that the first people to live in North America came via a land bridge across the Bering Strait, from what is now Asia to Alaska and down into the continental United States. However, Brian Jennings takes us to a new dig site just east of Bend that is debunking that theory and showing that Native Americans were here long before others migrated from Asia.  
LINK TO REPORT
North America's Oldest Evidence of Man?
Dig uncovers treasures that could be the oldest in the Western Hemisphere
December 13, 2020
Entoptic Phenomenon: Patterns from Brain to Trance to Eye to Rock Art
Guest:
Christine vanPool – Professor of Anthropology –  University of Missouri
"Entoptic" derives from the Greek for 'within vision' and indicates that "the images come from anywhere within the optic system, between the eye itself and the neural cortex where signals from the optic nerve are interpreted. Since it originates within the visual system, entoptic imagery can only be seen by the observer." We'll cover its earliest 1845 observation that people in a wide range of altered states report seeing entoptics, to South African rock art researcher David Lewis-Williams' 1980's conjecture that the geometric patterns in rock art and on cave walls are entoptic forms. We'll compare those "notes of the trance journeys of our ancestors" writ on stone to what our ETP participants currently and over the years have reported.
December
20, 2020
Solstice / Mythology / Celebrations

We'll begin with a visit with the Program Director who opened the door for Laura's radio talk show career, and celebrate the Solstice and the Holidays with astrophysicist Tony Hull's photo essay of our star's complete annual journey across a spectacular New Mexico horizon, with the 4th installment. Continuing our search for the hidden patterns that shape us, we'll examine how stargazing lies at the core of the world's mythologies, still present in our daily life, such as the names of days of the week and the months. We have Celtic mythologist John Matthew's report on how the long tradition of Solstice celebrations of the return of the light morphed into Christmas. Also the rare Saturn/Jupiter alignment and Barbara Hand Clow's message of hope. What do we most want for Christmas? world peace! So come celebrate with us this Sunday — Happy Holidays!

When exactly is the Solstice? At the same moment for all of us, everywhere on Earth. It can range from the 20th to the 23rd, and 2020's December Solstice falls on Monday the 21st at 2:02 AM PST / 5:02 AM EST / 10:02 Universal Time (UTC). Imagine the sun as a pendulum, swinging slowly on our sky's dome to the farthest southward point for the year, pausing momentarily before heading back the other way. In the Northern Hemisphere this is the year's shortest day and longest night.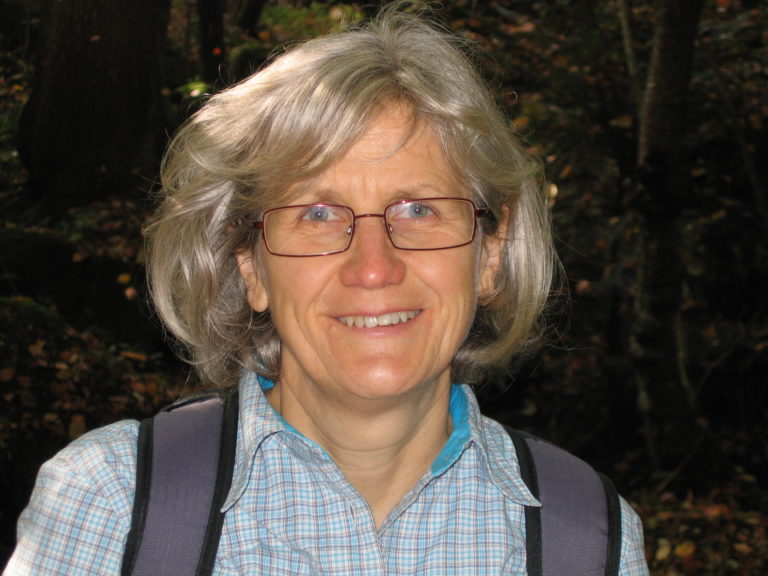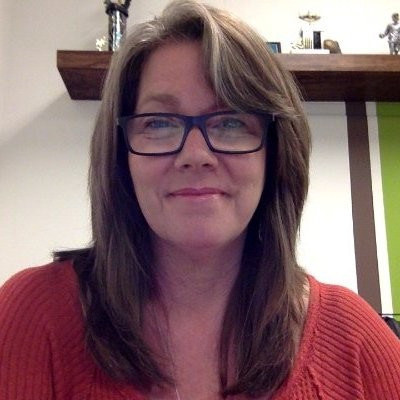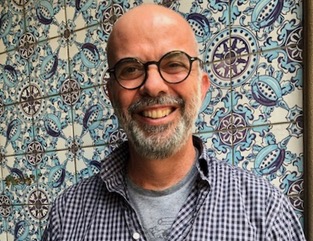 Energy Medicine: A Panel Discussion
Christine VanPool, Maria Dolzer, Barbie Maraviov
Our ETP experiential sessions work so beautifully with our community spread around the globe. How does this work at a distance? Is there more to the Universe than Science has recognized? What might we learn from other energy medicine modalities that also work at a distance? What's the common denominator? What role does the Placebo Effect have? We've asked members of our CI Community who practice both ETP and long-distance energy medicine, to discuss their work, Maria Dolzer with Healing Touch and Barbie Maraviov with Reiki. Joseph Goldfedder, acupuncturist, brings in his experience with, and science of, energy meridians and archeologist Christine Van Pool shares insights from historical and neurological studies.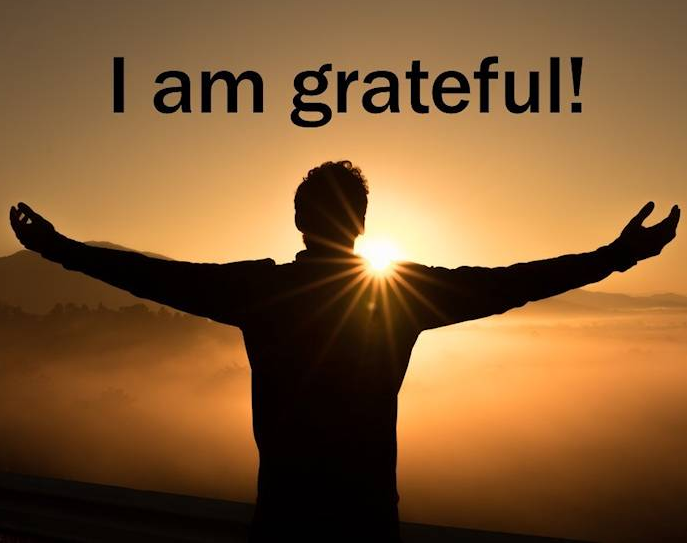 Gratitude's Gift to Our Brain, Health, and the World 
We give thanks on Thanksgiving, and thanks is a not good thing to give, it gives back! We'll look at the brain mind science of why an attitude of gratitude is healthy physiologically and a key to "the science of happiness". What practices bring gratitude into our lives? We'll touch on many — and given how often in our trances we come away filled with peace, calm, acceptance, universal love, joy, that ecstatic sense of being One with the Universe. Ecstatic Trance may have the longest track record in history, and a deeply embedded role in early worldview and communities.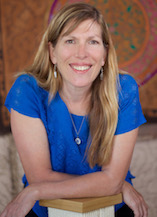 Sacred Song & Trance
Judy Lemon
Judy returns to share more stories of her extensive, ongoing work with a South American shaman, and brings something experimental and experiential — she will sing a traditional medicine plant song and we'll see how effective it is, alone, in taking us into a trance experience.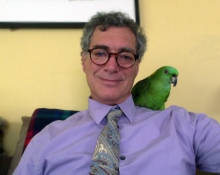 Frederick M. Smith – Professor, Sanskrit and Classical Indian Religions University of Iowa.

I asked Fred if the Rishis, the Vedic sages of old, went into an altered state to pull down their wisdom, and he confirmed that in the earliest texts, this is clearly stated. He will read us a few examples, a summary of what they say, compare divination methods, and share stories of his time in India observing various rituals and worldview of the indigenous cultures. We'll also ask, what was the Golden age, and when? Where are we in the timeline now, and what's ahead?

The focus of his research is looking at ritual, practice, or text over centuries or millennia. Example of this are his studies in the performance of Vedic ritual in modern times, which utilize several millennia of texts in addition to his own "Vedic fieldwork," or in the textual history of deity or spirit possession, supplemented by both modern ethnographic writing and his own forays into the field.
The Case for A Creator: We Can't Say There is & We Can't Say There Isn't 
Perhaps that's the only certain thing we can say. (I was reminded some find the word "God" offensive.) So we examine a few arguments on both sides. The conversation begin with two people well read on the historical arguments. Steven Hecht's wrote a thesis on evolutionary theory, earned an MA in religion, and is currently immersed in the Book of Genesis. Sister Margaret O'Rourke goes deep into, yet well beyond,  Catholicism. We have a few surprise guests joining the panel as well, to round out The Case for A Creator.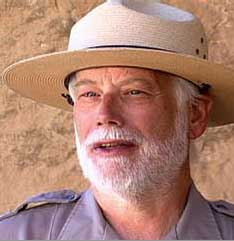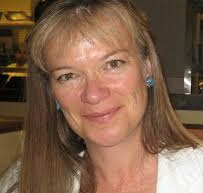 Guest: G B Cornucopia. Served as Park Ranger at Chaco Culture National Historic Park
G B Cornucopia has been a park ranger at Chaco Culture National Historic Park for three decades. He first came to Chaco as a visitor and seeker of dark skies in 1986. An avid astronomer, he found Chaco an ideal location for both naked eye astronomy and deep sky investigations through telescopes. Encouraged by his fellow visitors' interest in the night sky he helped develop astronomy programs as a park ranger, leading to the establishment in 1988, of a permanent donated observatory near Chaco's visitor center.

Guest: Cherilynn Morrow Astronomer, NASA Educator
Award-winning NASA educator in astronomy and climate science has provided archival research and field support for an archaeoastronomy research team in Chaco Culture National Historical Park in northwestern New Mexico.  Her posts have been many: At the Institute of Astronomy in Cambridge, England she contributed new insights into our Sun's rotation and the solar cycle. As a Physics & Astronomy professor at Georgia State University she made physics more accessible to a wider field. She designed and taught space science and mathematics at the Colorado Space Grant College, and served as Visiting Senior Scientist at NASA Headquarters with the goal of engaging the scientists, research facilities, and data resources of the space science community in support of national education. She believes the integration of music and the arts with science education can transform, as well as inform
September 6, 2020 –  Anthropology and Trance States

Guest: Christine vanPool – Professor of Anthropology –  University of Missouri 
We are thrilled that the work of CI is under investigation by both in theory and in practice by anthropologist Christine Van Pool. We'll discuss the contributions to the field of CI's founder, and what new insights today's advances in the field may shed on this work, and what this work may contribute to new understandings in anthropology. 
Christine says, "various shamans, mediums, and mystics around the world believe that our physical eyes hide the "real" world: a spirit world. In other words, we are blinded by our normal senses. Often it is trance states that our senses are open and the veil is lifted. Hundreds of groups around the world believe that spirits are real; they can be helpful, harmful, or indifferent to humans… Many believe that the cosmos has its own spirit breath, which is a common belief among the Eastern Pueblos of New Mexico."  ZOOM Registration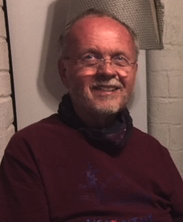 September 20, 2020
GNOMON: Equinox Sun and Shadow, tool of Measurements

Guest:

, Tony Hull – Professor of Physics and Astronomy at University of New Mexico

Of all the scientific instruments in the world for precise measurements, one of the oldest and simplest is a vertical pole when set perpendicular to the  ground and used to measure shadows cast by the sun. Tony elucidates the ancient use of gnomons to pinpoint time and the directions, and shares more adventures in archeo-astronomy.  Some of the most magnificent ancient megalithic sites may have used this tool to design and build in perfect alignment with the solar calendar. We will recognize and celebrate the Equinox together and learn how to set up our own Gnonmon. 
ZOOM Registration