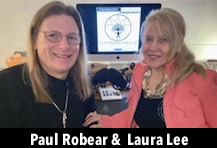 Welcome to our Video Library! Here Laura Lee and Paul Robear host wide-ranging conversations with leading-edge researchers spanning the arts and sciences from our current Conversation4Exploration Zoom interviews. "With every conversation, with every 'aha moment' a piece of the Grand Puzzle of Life comes into focus," says Laura, "as those age-old questions beckon: who are we, where did we come from, where are we going? We go exploring from the microcosm to the macrocosm, from the personal to the collective, and we find the edges of our worldview, ready to be stretched a bit, particularly rich turf.
Multicultural Wellness: Cultivating Global Healing Together – Dr. Kellie Kirksey
Professor Emeritus of Music & Native American Studies, Washington State University.Every aspect of wellness not only affects all of our lives, but impacts the world around us. In our multicultural world the need for healing and deep connection is universal. Let's work together as global thinkers to create a path forward for global peace and harmony. Dr. Kellie Kirksey focuses on bringing the healing ways from many cultures to the mainstream. She is a self-described global traveler, speaker, poet, tree hugger, yoga teacher, holistic psychotherapist, family lover, drummer, dancer, spa promoter, heart centered hypnotherapist, live happily life consultant, essential oil enthusiast, wellness promoter, and has presented workshops and wellness circles nationally and internationally. A few places that have touched her life profoundly have been presentations and community building in Botswana, Johannesburg, Italy, Senegal, Spain, Mexico, Dominican Republic, India, Canada, Venezuela, Tenerife and most recently to Hong Kong and Thailand exploring ecotherapy and moving meditation. Kellie is the author of "Word Medicine: Affirmations and Poems to inspire and support our Journey"
Multicultural Wellness: Cultivating Global Healing Together – Dr. Kellie Kirksey
Professor Emeritus of Music & Native American Studies, Washington State University.Every aspect of wellness not only affects all of our lives, but impacts the world around us. In our multicultural world the need for healing and deep connection is universal. Let's work together as global thinkers to create a path forward for global peace and harmony. Dr. Kellie Kirksey focuses on bringing the healing ways from many cultures to the mainstream. She is a self-described global traveler, speaker, poet, tree hugger, yoga teacher, holistic psychotherapist, family lover, drummer, dancer, spa promoter, heart centered hypnotherapist, live happily life consultant, essential oil enthusiast, wellness promoter, and has presented workshops and wellness circles nationally and internationally. A few places that have touched her life profoundly have been presentations and community building in Botswana, Johannesburg, Italy, Senegal, Spain, Mexico, Dominican Republic, India, Canada, Venezuela, Tenerife and most recently to Hong Kong and Thailand exploring ecotherapy and moving meditation. Kellie is the author of "Word Medicine: Affirmations and Poems to inspire and support our Journey"
Songs of Prophecy, Ceremony & Traditions – Loran Olsen
Professor Emeritus of Music & Native American Studies, Washington State University.
Music serves a culture in various ways — as a container for cosmology, mythology, folklore, customs, celebrations, ceremonies, rituals, histories, prophecies, to accompany daily life's activities and special events, and practical knowledge. Loran Olsen, musician and Professor Emeritus of Music and Native American Studies at Washington State University, shares a sampling from the Nez Perce Music Archive which he founded in the 1972.
Loran draws from the collection of over 600 recordings, the oldest on wax cylinders from 1897. He will recite and translate the words and meaning, and put the collection into context for us. He will demonstrate how one song was sung, and changed, over the decades, how Protestant hymms were incorporated, how these songs were recorded from 1897 on, and how, he says, the collection "indicates in a subtle way the external influences impinging upon Nez Perce culture over the stressful years of acculturation and shows how artistic elements survive by changing their function in a changing environment."
Origins of Paranormal Experience: New Perspectives – Brandon Massullo.

Brandon Massullo takes a novel approach to studying the paranormal. He looks, and listens deeply, to eye witness and first person accounts, and looks at what they have in common. He suggests a number of conditions combine to set the stage for an apparitional experience, centering on the one common denominator, we humans, especially those biologically-wired and environmentally sensitive. Our emotional and internal energy can be a catalyst. Having paranormal experiences does not mean you are crazy, hallucinating, or imagining it, he says. That this phenomenon defies easy study by science does not make it less real.
You'll appreciate the academic approach Brandon has lent his investigations over 20 years. He has been a participant and featured speaker in paranormal forums, events, and the journals Frontiers of Psychology and the Journal of the Society of Psychical Research. He has worked within the Neurological Institute for the world-renowned Cleveland Clinic, conducting behavioral health consultations and currenty is director of behavioral health for Ohio's Wooster Community Hospital. He earned a Master of Science degree in psychological research methods at the University of Edinburgh, researching individual differences and environmental sensitivity in relation to paranormal experiences.
Unlocking the Universe's Secrets:James Webb Telescope Is Reshaping Astronomy.
Tony Hull,, Diana Dragomir, Bob "Woody" Woodward
The James Webb Telescope Is Reshaping Astronomy. GUESTS: Tony Hull, Diana Dragomir, Bob Woodruff. To look back in time at the cosmos's infancy and explore the universe's very first stars, requires a mirror as big as a house. The James Webb Space Telescope (JWST) promises to revolutionize our understanding of distant planets, the cosmos and deep time and potentially uncover evidence of extraterrestrial life. Already this powerful NASA telescope has found exciting new discoveries about galaxies, stars, exoplanets.
We will be sharing the latest images from the JWST, which are breathtaking and significant. As we marvel at the stunning new images from Deep Space, the data for the fields of astronomy, astrophysics, and astrobiology will grow exponentially. What will this reveal? What new questions and insight will emerge from the long-range, detailed views of the Cosmos? How might this affect our concept of home, and a new identity as citizens of the cosmos? The JWST project is an ambitious scientific endeavor to answer these questions.
Webb builds on the legacy of previous space-based telescopes to push the boundaries of human knowledge even further, to the formation of the first galaxies and the horizons of other worlds. We are excited to have our panel of Astronomers to help us welcome the images and data from the powerful JWST telescope! We are all "stakeholders" in the ongoing quest for new information, for 'widening our bandwidth" and the implications it has for an emerging new story of not just our Universe, but ourselves, and our place in it.
Tony Hull, Adjust Professor of Astronomy at the University of New Mexico, Dept of Physics & Astronomy. Diana Dragomir, Professor of Astrobiology at the University of New Mexico, Dept of Physics & Astronomy. Bob "Woody" Woodruff, is the world's most recognized designer of optical instruments in space.
Starry Nights: Why Dark Skies Matter – John Barentine Ph.D
For most of human history, the night sky was an essential part of our nature. Dark skies are critical for the well-being of humans, plants, and animals, and for opening a window to the observable universe. Now most of humanity lives under bright domes of artificial skyglow from our cities, roads, or industrial activities. There is a new generation who have never seen a natural night sky because of inappropriate or excessive use of artificial light. It's estimated that one-third of the world's population and 80% of Americans cannot see the Milky Way. Protecting our views of the stars is John Barentine's mission. Also Scott Stulberg, professional photographer dropped in and shared a few images of the nighttime photography, dark sky and images of the Milky Way
Michael Kapoustin,  AI Entrepreneur

Artificial intelligence & Robotics: The Future is Already Upon Us
How Will Robots Change The World? AI powered robots are set to perform tasks and operations we humans find too complex, repetitive, boring, or dangerous. It may seem fictitious, but robots are set to change humanity. AI robots can withstand environments of extreme noise, heat or cold, or toxic or poisonous. AI robots could save countless lives while freeing overworked doctors and nurses to give more time and attention to patients. That's why human-machine collaboration is crucial in today's world. Within the next decade, robots will be massively integrated into new spheres of human life and technical processes. Of course, artificial intelligence must remain an extension of human capabilities, not a replacement.
Michael Kapoustin holds two AI patents and founded the technology startup ujatcare.com develop and advance the adoption of artificial intelligence and robotics to help health providers and families provide compassionate and accessible home health and end of life care. He is starting the non-profit Goditsme.com as a repository of the stories those facing the end of their life journey want to share, to be heard, to give of their hard-won wisdom, and not to be forgotten, and using holistic technologies for answering the question of life.
Geert Mayer MD, Neurologist, Psychiatrist, Former Director in Hephata Klinik, Germany
Waking to Dreaming: Neurological Journey of Consciousness
Geert, an advisor to the Cuyamungue Institute, describes our work as "the hybrid state of a waking dream" and the connection to lucid dreaming. What is the relationship of sleep states altered states of consciousness? What portals might sleep and dreaming open? What is our still highly active brains do, during sleep? during dreaming? How can we set ourselves up for better sleep, for the full dose of "medicine" it is? What health risks do we face from inadequate sleep?
Geert Mayer received his medical training at the universities of Göttingen, Marburg, and Gießen between 1967 and 1974. He received the doctorate in medicine in 1979 at the University of Göttingen. He finished his training in psychiatry and neurology with accreditation in 1984. In addition, he was trained in neurophysiology and sleep medicine. In 1999 he finished his habilitation in psychiatry at the University of Göttingen and later was Professor for teaching at the Medical School in Goettingen. Since 1992 he has been a member of the board of the German Sleep Society. Mayer has been the president of the Task Force of Education of the European Sleep Research Society since 1998.
Bruce Bernstein, Museum Professional,
Anthropologist, and Curator.
Supporting Traditional Art: Collaborative Partnerships w Indigenous Nations
Anthropologist, and Curator. Building collaborative partnerships between cultures was the methodology Bruce developed over three decades working with the National Museum of the American Indian, Smithsonian Institution, and the Museum of Indian Arts in Santa Fe. He continues building bridges working directly with Indigenous artists and permanent collections of traditional arts throughout the Southwest and West, more recently with New Mexico's Tewa communities. We'll ask: What can we learn individually, and collectively, what are the challenges and rewards? How do we appreciate a culture without appropriation? What is the deeper connection between art, cultural repository, the sacred, and cosmology? What new and expanded roles are we demanding for museums and other historic and cultural institutions?
Thomas Wynn, Distinguished Professor of Anthropology, University of Colorado, Colorado Springs
First Sculpture: What Our Earliest Tools & Art Reveal 
Our earliest hominid ancestors, were, like us, hard-wired for pattern recognition, and like us, prized faces and figures in natural stones. It came naturally while knapping stone tools, to frame and showcase the material's special features, to employ symmetry and aesthetic choices. With that, utilitarian objects became art. Thomas Wynn shares images of rare handaxes, stone spheres, and 'figure stones' that were sculpted by Homo Erectus and Neanderthal flint knappers, revealing how evolution's hand has shaped us, laying the foundation of culture, language, and symbolic imagination. The sense of beauty and order is a biological and neurological imperative, built into our very DNA.
Thomas Wynn is Professor of Anthropology. His training was in the archaeology of the Lower Palaeolithic (early Stone Age), and in the 1970s and 1980s he participated in field projects in Europe and Africa. In 1976 and 1980 he directed the first systematic archaeological field work in Mbeya Region, Tanzania. His doctoral research opened a hitherto unexplored direction in Palaeolithic studies – the explicit use of psychological theory to interpret archaeological remains.
Avi Loeb, Theoretical Physicist, Department of Astronomy, Harvard University
ET: Out of the Fringe and into the Mainstream
Founder of the privately funded Galileo Project, Avi takes the search for E.T. out of the fringe and into serious discussion. Recently, our government agreed with the release of reports on "Unidentified Aerial Phenomenon" that defies conventional explanation. What evidence for visitation by extra-terrestrials, past or present, passes his tests? How does he sift through the data, and what data is he looking at? What does the Galileo Project hope to find, and what changes when it does? From the website: The goal of the Galileo Project is to bring the search for extraterrestrial technological signatures of Extraterrestrial Technological Civilizations (ETCs) from accidental or anecdotal observations and legends to the mainstream of transparent, validated and systematic scientific research. This project is complementary to traditional SETI, in that it searches for physical objects, and not electromagnetic signals, associated with extraterrestrial technological
KING ARTHUR: Lost Tales Rediscovered
John Matthews, Celtic Wisdom Tradition Historian.
The stories of King Arthur and Merlin, Lancelot and Guinevere, Galahad, Gawain, Tristan and the rest of the Knights of the Roundtable, and the search for the Holy Grail have been beloved for centuries and are the inspiration of many modern fantasy novels, films, and shows.
The tales of King Arthur are due for an update, and John Matthews searched far and wide for the missing chapters which he includes in his newly released The Great Book of King Arthur and His Knights. This includes 32 stories from France, Germany, Italy, Ireland, Iceland and Norway with a mix romance, adventure, action, and the magical and mystical. These were omitted from Sir Thomas Malory's Le Morte D'Arthur, the definitive collection of Arthurian stories first published in 1485. What detective work went into recovering these lost tales? Where were they sourced, and what do they add to the legacy? Why does this saga still speak to us so deeply? John will read excerpts from two of his favorite stories. He is a world-renowned author on the Celtic wisdom tradition and the Arthurian legends. His numerous books include The Encyclopedia of Celtic Wisdom.
MASKED DANCERS: A Cross Cultural Tradition


Christine & Todd VanPool
, Professors of Anthropology, University of Missouri

We begin with a report on our activities at CI's HQ in Santa Fe, where we engaged the land and the sky in our honoring rituals, in celebration of the Solstice. It was a gathering of CI's board, advisors, volunteers, and friends. Our guests the Van Pools were among them, and as we watched, in sequence, the full moon, thunderclouds, gentle rains, and 'serpent clouds' along the Sangre de Cristo mountains, we deepen our personal relationship with the Earth. Is restoring our relationship to our planet a key to its healing, and our healing? Christine and Todd share an illustrated talk on cultural traditions that honor the elements of Nature, and right relation with our largest community — our cosmos, with ritual masks. Not merely a disguise, ritual masks active, amplify, or fulfill the wearer's identity, towards a state of transcendence.
POSTURES: Embodied Resonance – Wisdom of the Body & the Path of Transcendence


Eric John Shaw
Eric John Shaw, a Yoga scholar and teacher of 30+ years, will be our guide with an illustrated tour through the poses, the meditative, mystical and kundalini experiences, and history of Yoga, as we seek to find cross correlations between the Yoga's postures, and those resembling the postures and experiences of Ecstatic Trance Postures.
Eric has been researching yoga's history, postural range, and science of life energy. His degrees include a BA in Studio Art, and an MA in Religious Studies, in Education, and in Asian Studies. He has written over 100 articles on the yoga tradition for Yoga Journal, Common Ground, Mantra Yoga + Health, and other publications, and published BKS Iyengar and the Making of Modern Yoga. His lectures have taken him to museums, colleges, and conferences throughout Asia and North America. He is the creator of Prasana Yoga, a form that reveals alignment in movement, as well as Yoga Education through Imagery, lecture programming that teaches the traditions through archival visuals and new scholarship.
The Great Healing: Ourselves and Our Planet
Guest: Dr. Sailesh Rao

"Climate healing is the largest engineering project in the history of humanity."
So says our guest, systems engineer Dr. Sailesh Rao. "Any project involving a large number of people trying to achieve a common, measurable objective is, by definition, an engineering project. Any engineering project requires solid systems engineering to inform its proposed implementation steps so that we can monitor our progress towards meeting objectives" he says, and, "as an inhabitant of planet earth, you are a team member on this project whether you like it or not." Find out how Sailesh Rao measures this in easily understandable terms. He invites us to "Put on our Chrysalis avatar and leave our Caterpillar past behind" and co-create a "new story of human belonging in Nature, and a new phase of humanity."
Dr. Rao continues "I worked on the internet communications infrastructure for 20 years after graduation. Then, in Dec 2005, I came home from work, turned on the TV and there was Vice President Al Gore talking about climate change. I was so shocked by what he said that I decided to look into it and within 3 months, I realized that our ecological predicament was much worse than what he was saying. That's when I closed down my internet business and wrote to Mr. Gore asking how I can help him. I spent the next two years giving his slide show to audiences and then decided to start my own non-profit, Climate Healers in Dec 2007, dedicated towards healing the Earth's climate. Transform Yourself, Transform Your World.
Gnomons Tracing the Solstice &
Equinox through History

Guest: Tony Hull, Adjunct Professor of Physics & Astronomy at UNM
The solar and lunar cycles, so meaningful to the astronomers of old, were writ upon the landscape in myriad ways, and we can continue this long tradition in new ways today, for ourselves, to deepen the relation we have to the larger sphere of the cosmos. Tony shares the history of The Gnomon, a simple yet profound tool to track the sun's journey across the sky on the Solstice and Equinox, that points to the celestial cardinal directions. This simple yet profound tool reveals the cardinal directions, and can explain how ancient sites are so accurately aligned, long before the magnetic compass.
Tony Hull is the architect of a NASA study for a large space observatory to continue research in ultraviolet astrophysics. He led the team of 60 that polished the mirrors of the newly launched James Webb Space Telescope, and served as NASA technologist for Terrestrial Planet Finder, a spaceborne mission for direct imaging of exoplanets. 
The Superheroes of Today & the Mythic Heroes of Old


Guest: Douglas Wolk
Douglas Wolk, author of "All the Marvels" read all 27,000 Marvel comic books, what is in effect, the largest/longest running and expanding mythic saga of our times. It's also a handy means to reflect on today's Superheroes and compare them to the mythic heroes of old. How does a single story, within a coherent 'universe', evolve through multiple characters and contributors? What are the whys and wherefores of the 'rule set' of this universe, what are the qualities and challenges common to heroes, their mission, super powers, fears and foibles, and what does this reflect about us? how does their popularity speak to what is emerging in the culture, about the hero journey we are all undertaking? Perhaps people look to superheroes as beacons of selflessness in an age perceived as corrupt and full of negativity. The myth of the hero's journey is familiar. We are drawn to a hero who achieves great deeds on behalf of the group, tribe, or civilization.
Icelandic Healer & Seers

Guests: Corinne Dempsey, Assoc Professor of
Religious Studies & Joi Sigurdsson, Icelandic Healer
Corinne Dempsey, author of Bridges between Worlds: Spirits and Spirit Work in Northern Iceland returns to introduce us to one of the healers featured in her book.
Joi Sigurdsson shares his life journey, calling by the spirits, healing methods, inner experience during this work, what insight he has gained over the years, what activates the healing process, and how we may all activate the flow of life force and healing within us.
Western MD & Indigenous Healing

Guest: David Cumes MD.
It was his work with San Bushmen in his native South Africa that expanded this western-trained medical doctor's perspective on what healing is. David Cumes reclaimed the healing professions early, traditional roots when he attended the San's healing dances, was initiated by the Zulua as a Sangoma Shaman and, as wilderness guide, led healing journeys through Peru, Africa, and the Sinai.
What healing energy flows through the dancer? What can "throwing the bones" tell the diviner for his diagnosis? What role does ritual play in activating the life force? "In bridging these two worlds for healing," he says, "we expand our ability to embrace a changing world."
Indigenous Theatre: Integration of Arts, Culture and Ritual
Guest: Thomas Riccio, Professor Visual & Performing Arts, Theatre, University of Texas, Dallas
The exploration of the shamanic origins and power of live theatre continues with a slideshow of rituals around the world. Thomas shares his work with indigenous cultures in Alaska, Africa, Russia, China, exploring their ritual traditions through theatre and performance.
The language of theatre crosses all barriers, and reaches deep into our collective past, while speaking to us today. From generation to generation, indigenous performance of stories, songs, dances, acting, props, costumes and mask traditions were passed on, evolving over time. Thomas finds his way to the roots of myth revealing the origins of a culture's expression, adapted for today.
Thomas Riccio, is a performance and media artist, writer, and creator. He is from Cleveland, Ohio, where he grew up in a working-class Italian-American neighborhood. He received his BA in English Literature from Cleveland State University, his MFA from Boston University, and studied in the Ph.D. program in Performance Studies at New York University.
He is a Professor of Visual and Performing Arts at the University of Texas at Dallas. Prior to Dallas, he was a Professor of Theatre at the University of Alaska Fairbanks and director of Tuma Theater, an Alaska Native performance group where he devised and directed several performances.
Discovering Our Extraordinary Place in the Cosmos

Guests: Joel Primack & Nancy Abrams
Joel Primack & Nancy Abrams's illustrated tour through the Cosmos highlights how we humans enjoy the very rare gift of being aware of not only our own evolutionary history, but that of the Universe, and how precious we, all of life, and our home planet are in the grand scheme of things. Along with a new story of the Universe, its inspiring to see a new role for humanity. What gifts, what responsibilities, what opportunities, what future does this evidence-based, long-range knowledge afford us?
Joel Primack is emeritus professor of physics at the University of California. Nancy Abrams is a writer and lawyer with a background in the history, philosophy, and politics of science.
Frame Drums: The Feminine History of Rhythm & Rituals
Guest: Jame Elworthy
The frame drum is among our most ancient musical instruments and one of the first percussive instrument invented and used widely, for prayer, ritual, ceremony, personal wellness and healing, beyond music. Many consider it far more than a musical instrument — a living spirit that calls us back to our origins and relationship to Creation.
Jane Elworthy shares an illustrated talk on the long history of the frame drum and women drummers, and will demonstrate the various rhythms, strokes and beats of the drum that give voice to the elements. Jane's 30-year journey as frame drum maker, teacher and performer began in 1992, while teaching theatre in Santa Fe, and working with drummer Glen Velez. Today she facilitates retreats in the US, France, and Australian Outback. She is based in Sydney and Broken Hill in NSW, Australia.
Ancestral Village of Cuyamungue

Guest: Scott Ortman – Associate Professor of Anthropology at the University of Colorado
The Cuyamungue Institute hosted a collaborative project of the ancestral Tewa site on our land, with our neighbor, the Pueblo of Pojoaque, and the project lead, Scott Ortman, who brought in teams from the University of Colorado-Boulder. Scott presents his illustrated talk, Cuyamungue as a Center Place, to turn back the clock on the once thriving village known as K'uuyemugeh (the traditional spelling, translated as 'place where the rocks slip' or 'stones falling down place') The project's goals: "increase awareness of local ancestral sites in contemporary Pueblo communities, to strengthen local community identities, and to integrate archaeological, historical and traditional knowledge in telling the story of the land of the Cuyamungue Institute," says Scott. His work focuses on the contemporary relevance of archaeological research, historical anthropology, and integrating theory and data from many fields to better understand the long-term histories of indigenous peoples. From Tewa Pueblo origins in the Northern Rio Grande region of New Mexico, to the growth and collapse of villages in the Mesa Verde region of Colorado, he is especially interested in the causes and consequences of major transitions – periods when new societies formed, old ones collapsed, or new scales of organization emerged. What insights from the past can we apply to our present and future, as, on a global scale, we reach unprecedented rates of growth, change, and complexity?
Scott Ortman holds many posts: Associate Professor of Anthropology at the University of Colorado Boulder, Research Affiliate of the Crow Canyon Archaeological Center, External Professor at the Santa Fe Institute, Associate Editor for Anthropology and Archaeology with Science Advances, Faculty Affiliate with CU Population Center, and Director of the Center for Collaborative Synthesis in Archaeology within the Institute of Behavioral Science, University of Colorado Boulder. He is author or co-author of numerous papers on Pueblo Indian historical anthropology, archaeological demography, and complex systems approaches in archaeology. His books include Winds from the North: Tewa Origins and Painted Reflections: Isomeric Design in Ancestral Pueblo Pottery.
Multiple Dimensions & Patterns: Hint at the Nature of Reality
Guest: Shane Farnsworth – Max-Planck Institute for Gravitational Physics.
Let's explore the idea of a multi-dimensional universe! In some models, mathematical consistency hints at many more than the everyday 3 or 4 dimensions we can detect. How does the math arrive at the existence of 11 dimensions, or perhaps 26? Why don't we see these extra dimensions, and what might they be, and how might we detect them? What's the relation to dark matter and dark energy? How do gravity and the other forces fit into this story? Have we spanned all of our technology, all of our means of detection, to further explore the unseen realms of the Universe? Let's see what the universal language of mathematics can reveal of the secrets of the Universe.
Here, we continue to search for the underlying patterns of the Universe, upon which all is built, including ourselves! This week we turn to theoretical physics, which utilizes new tools in the age-old quest to understand the nature of reality. Shane Farnsworth specializes in using mathematics, and in particular geometry, to search for patterns in our best descriptions of nature, from the smallest scales of particles and forces, to the largest, astronomical scales. He cites, among the many challenges of science, pet theories that can cloud one's vision, testing theories in realms beyond the immediate, and wondering if we have all the needed bricks in the foundation of our premise, to build on. Patterns found again and again certainly hint at some of those foundational principles. Shane also hosts the fantastic `Escaped Sapiens' science podcast that explores big ideas at the leading edge of science.
The Power of Rhythm & Your Authentic Voice

Alexandru Anton & Jane Elworthy
Here we are challenged to reopen the playground inside yourself, to rediscover the spontaneous, natural flow of rhythm, sound and voice that you've been carrying within all this time, even before you produced your first sounds. Let's engage the power of rhythm and and open ourselves to our authentic voice.
Alexandru Anton graduated with a degree in Psychology and then pursued training in shamanic techniques and systemic constellations. He is also a practitioner of Tibetan Buddhism, and is training as an Cuyamungue Institute Community Host. He says, "It was in 2010 that I had my first live encounter with throat-singing and ever since I've been fascinated by this singing style and how it affects our psyche. I have traveled to Tuva, Yakutia, Altai and Mongolia and for the past 10 years I have been leading workshops and supporting people to open up their voice and sing, and some to throat-sing." Alexandru is based in Romania. "Freeing your Authentic Voice" Workshop May 10th 2022 https://www.cuyamungueinstitute.com/product/freeing-your-authentic-voice-workshop/
Jane is in private practice as a sound healer, rhythm consciousness and voice teacher, as well as teaching creative expression for team building and skill development in community and corporate organizations. While teaching theatre in Santa Fe in 1992, Jane was called to study the ancient Frame Drum and has spent 30 years as a frame drum maker, teacher and performer of this powerful instrument. Jane facilitates Retreats in France and in the Outback of Australia and the US. Jane is based in Sydney and Broken Hill in NSW, Australia.
Metapatterns Across Space, Time, & Mind
Metapatterns: Tyler Volk, Professor Emeritus of Biology & Environmental Studies.
Tyler returns to go deep in his research on Metapatterns which embrace both nature and culture, those grand-scale patterns that help explain the functioning of our universe. Spheres, Sheets and Tubes, Borders, Binaries, Centers, Layers, Calendars, Arrows, Breaks, and Cycles head the chapter list in his book Metapatterns Across Space, Time, and Mind. To reveal how the form-building and relational and many layered aspects of these archetypal patterns of space, Tyler draws upon on an astounding range of material from art, architecture, philosophy, mythology, biology, geometry, and the atmospheric and oceanographic sciences. Prepare to be dazzled with his slide show.
Tyler Volk is also the author of Quarks to Culture, CO2 Rising, and Gaia's Body. An Emeritus Professor in the departments of Environmental Studies and Biology at New York University, Tyler's areas of interest and research include principles of form and function in systems, environmental challenges to global prosperity, CO₂ and global change, biosphere theory and the role of life in earth dynamics.
NDE: Near Death Experience:


After the Light: The Spiritual Path to Purpose



 Guest: Kimberly Clark-Sharp, MSW, LCSW.
After the Light: The Spiritual Path to Purpose. What have we learned over the last few decades, with the acknowledgement of the Near Death Experience (NDE)? Kimberly Clark-Sharp has served as the head of the Seattle chapter of IANDS for over three decades, and recounts her own NDE in her book, After the Light: The Spiritual Path to Purpose. She was also my very first guest to launch my radio talk show, so this catch up visit is a personal as well as a look on how our understanding and acceptance of the NDE has evolved of late. "Death is nothing to fear-and life without fear can be lived to the fullest. This is Kimberly Clark Sharp's message from her extraordinary experience during the time after her heart suddenly stopped beating and she lay on the sidewalk, not breathing, and without a pulse. Swept into a peaceful loving place of brilliant golden light and warm comfort, she saw, for the first time, the meaning of life-and death. Founder of Seattle International Association of Near-Death Studies, the world's oldest support group for near-death experiencers, since 1982"
Unexplained Encounters in the Field – Panel Discussion
Christine VanPool, Professor of Anthropology
Fredrick Smith, Professor of Religious Studies
Thomas Riccio – Professor of  Visual and Performing Arts
We bring three frequent guests together, all of whom have shared encounters in their field work, that they cannot explain by conventional means. We will hear their first-hand, real-life stories, and ask how we can decipher and interpret that which points to the boundaries of our worldview. 
While we explore and enjoy the discoveries today's science offers, we must also weigh the measure of direct experience and eye-witness reports.
Underlying Patterns of the Universe
 Tyler Volk, Professor Emeritus of Biology & Environmental Studies.
Can we correct course by getting a new view of big picture, one that hints at a new story about our world and our true place in it? What new hope can we find in a Universe on an evolutionary mission? How big is the big picture — one that uses the same evolutionary forces to shape, guide, nudge, and challenge us, along with all Life, along with the very fabric of the cosmos? Science helps us see farther and deeper, and Tyler Volk has woven the pieces from several disciplines into a roadmap of the greater whole.
"Our world is nested, both physically and socially," he writes, "and at each level we find innovations that are necessary for the next. Consider: atoms combine to form molecules, molecules combine to form single-celled organisms; when people come together, they build societies. What can we say about this beautifully complex whole? How does one stage shape another, and what can we learn about human existence through understanding an enlarged field of creation and being?"
Healers & Seers of Iceland
Guest: Corinne Dempsey, Professor of Religious Studies
Corinne Dempsey was a skeptic before a friend insisted she visit Iceland's community of healers and seers. Impressed and intrigued, she spent months looking into the history of "andleg mal" — spirit work — and how those she met are continuing this ancient folk spiritual traditions, and making them meaningful and effective in our modern world.Corinne shares stories and first-hand accounts of the practice for trance and healing, Her book, Bridges between Worlds also explores its origins in Icelandic history.
Corinne adds "I currently view Icelandic spirit work, known as andleg mál, as a multi-tiered bridge, generally known for easing the distance between earth and spirit realms, likewise spanning histories, worldviews, and cultures. I documented the tradition as shaped by pre-Christian Icelandic traditions, folk beliefs, and Spiritualism that arrived late to Iceland after its boom and bust in North America. Andleg mál also brings skeptics and believers into conversation, especially in healing contexts where spirit-adverse clients place their last hopes in its practices and where healers and medical professionals who share patients encounter a collision of worldviews."
Harnessing the Power of Intention
Guest: Bianca Harle
Intention, is more than making goals. A goal is more mind-orientated where as the true power of intention comes from the heart. – an expanded awareness. Intentions are powerful.The art of intention can cultivate a more sustainable approach to transformation in our lives and effect the world around us by aligning ourselves together with collective intentions, and with the power and grace of the universe.
Bianca Harle conducted various experiments with focused, premeditated intention in personal and group settings for well over a decade before participating in a group intention experiment with a single group over a 2 year period. She has invited a few members of the group to share the parameters of the experiments and the results, both what worked and what didn't. These were not scientific experiments, but conducted in the "lab" of real-life, and our discussion will focus on the insights gained in the many ways we all use intention, its power, and what it all means. "Intention is the starting point – a part of our creative power," she says. "The power of Intention can teach us that mistakes become opportunities to learn, and empowers us to effectively change on energetic and other levels.
Hosted by Laura Lee and Paul Robear. Conversation4Exploration, Conversation 4 Exploration, Conversation for Exploration, Cuyamungue: Felicitas D. Goodman Institute, The Laura Lee Show
The Emerging Metaverse: Digital Exploration, Virtual Reality and Beyond
Guests: "Jee" Dhamindra Jeevan, Christa Mariah
The Metaverse has dramatic implications that call us to claim a role in shaping the worlds within the world that is being created. Who is going to be building, and therefore controlling, the metaverse? Most of the mainstream news is following this topic from the corporate angle. However there are two sides to the story of the Metaverse. Our guests point out that while it is important for all of us to be aware of the perils, there may be greater possibilities – 'we can create a metaverse that allows communities to gather together 'for unprecedented ways of learning and wondrous experiences.'
As a digital matte painter, Jee's art spans the otherworldly landscapes he's created for Hollywood movies. With partner Christa Mariah, who teaches entrepreneurship and creativity on the academic and personal level, they are using the new tools of the digital realm to create a spiritually immersive and interactive experience. These two visioneers will describe the goals and values of their "Treeverse" and we'll compare the Alternate Reality we know from our work with the Meta experience and ask if we are collectively recreating an "inner technology" lying dormant in each of us, as the Universe speaks to us and through us all, in ways new and old.
Transformative Power of Sound
Guest: Christina Grozik, Alexandru Anton, Michael Hovancsek

Sound is all around us, and inside of us. Ancient cultures and indigenous peoples have used sound to heal and to transform and today there is rapid advance in the the field of acoustic research documenting the healing properties of sound.
Christina Grozik traveled widely while writing, filming, and producing "Going Om", a documentary exploring the potential to raise or lower the vibrations around us, and various modalities using sound for well-being. She writes, "Will sound, vibration and frequency be the medicine of the future? What if your words could literally change the world around you? Would you choose them more carefully? Are we capable of healing or hurting through sound vibration?"

Alexandru Anton graduated with a degree in Psychology and then pursued training in shamanic techniques and systemic constellations. He is also a practitioner of Tibetan Buddhism, and a Cuyamungue Institute Community Host. He says, "It was in 2010 that I had my first live encounter with throat-singing and ever since I've been fascinated by this singing style and how it affects our psyche. I have traveled to Tuva, Yakutia, Altai and Mongolia and for the past 10 years I have been leading workshops and supporting people to open up their voice and sing, and some to throat-sing."
Mr. Michael Louis Hovancsek, PC, M.ED. is a counselor in Kent, OH and also visual artist filmmaker published author and musician. He has been performing exhibiting his art and producing art events for 30 years.
The Emerging Age of Global Consciousness


Guest: William Halal
Bill wrote Beyond Knowledge: How Technology is Driving an Age of Consciousness and his TechCastProject newsletter as a roadmap to define and usher in the emerging Age of Global Consciousness. He builds the big picture, from the Life Cycle of Evolution and its recent acceleration from eons-long geological and biological ages, and our leaps and bounds from Hunter-Gatherer to Agriculture to Industry to our current phase-shifts with a "crisis in Global Maturity" to hopefully an age of "Global Consciousness". What does that look like? What tools and data support this? What hurdles stand in our way? What institutions and underlying principles must we transform, along with ourselves? In his list of "Technologies of Consciousness" the work of CI certainly has a place, as do our key messages: our Earth and all of life is sacred, strength lies in diversity within unity, in community. What other means to optimally 'manage our mind' (what we call our 'inner technology') can we utilize? What part does our individual and collective growth and consciousness play in what wants to emerge here? How do we help usher it in? Join us as we collectively call forth the world we want to live in.

William E. Halal is Professor Emeritus of Management, Technology, and Innovation at George Washington University, Washington, D.C. An authority on emerging technology, strategic planning, knowledge, innovation, and institutional change, he has worked with General Motors, AT&T, SAIC, MCI, Blue Cross/Blue Shield, International Data Corporation, the DoD, the Asian Development Bank, foreign companies, and various government agencies.
Relationship of Sound, Music,Culture & Spirituality
Guest: Lawson Malnory, Ethnomusicologist

Sonic driving plays a key role in the ritual used by the Cuyamungue Institute, and in rituals around the world. Traditional cultures around the world use the rhythmic sounds of percussion instruments—drumming, rattling, tapping a stick, and even rhythmic chanting—to draw them into trance.
Laura Lee writes: Sound is relayed through the stirring of molecules, of pressure waves flow through the air and into our ears, processed by our brain. And certain sound, with 'sonic driving' we are nudged to process in way that delivers us into an altered state. I used to think that I was 'imprinted' to the particular quality of sound, hard to describe, that 'swish' of our gourd rattle, the reverb of our native drum. What ethnomusicologist Lawson Malnory presents is a compelling evidence that we are all tuned to this same 'timbre', our physiology is tuned to the nuances, patterns, and rhythms of Nature's voice, and our ancestors designed a range of instruments to echo, to imitate, to celebrate the songs of Mother Earth. Lawson makes his case with a widely sourced range of audible samples, digital imagery of sound analysis, neurological research, and personal experience, going far beyond the more readily accessible beat-per-minute, rhythm, and monotone, we'll discern the subtleties of sound's pull on our psyche, the inner doors it pries open, it's transcendent power.
Origin of the Cosmos & Origin of Life
Celebrating the Hubble and James Webb Space Telescopes
Guests; Tony Hull, Diana Dragomir, Bob Woodruff

Our Panel of Astronomers all have a hand in the mission of the Webb Space Telescope (JWST) from design, to build, to deciphering the data collected.  Continuing the tradition of stunning images delivered by the beloved Hubble Telescope, Webb will extend into a spectrum Hubble cannot see, reaching to new dimensions of understanding about the universe. The largest and most complex and sophisticated scientific apparatus yet invented, built, and deployed, it is optimized to capture "the first light from the first galaxies in the emerging universe". Join us in celebrating the science, and the scientists, soon to help us to better understand our Universe, and our place in it.
Tony Hull, UNM Professor, led the team that spent five years polishing the Webb mirror segments, together comprising nearly 8x the area of Hubble's. He will explain the exhaustive processes not only to make the mirrors, but to ensure the elegant complexity of Webb would deploy properly.  While the high-risk deployment appears to be remarkably successful, Webb continues to optimize for the start of science measurements in 5 months.  
Diana Dragomir, UNM Professor, will conduct studies of planets outside the Solar System using JWST. She'll cover the strategies to detect and measure potential signs of life beyond our planet, how life may have originated, here and 'out there', how life is defined, and how "every aspect of the Universe has life cycles." Webb measurements will both answer fundamental questions about life and about the formation of the universe, certainly bringing forth previously unimagined questions to ponder. 
Bob Woodruff, aka "Woody", optical designer finding the correction saving Hubble ​from its early severe issues and later personally initiated the optical form of the Webb Space Telescope, ​unlike any telescope the world has seen. Woody has been a key player in ​the most advanced high-performing space telescopes and instruments NASA has implemented.  He will take us on a fascinating first-hand, behind the scenes look at the fix of Hubble, then devising a new telescope paradigm for Webb which launched beautifully on Christmas Day.
Buckminster Fuller's Universe

Guest: Steven Sieden

Buckminster Fuller, futurist, designer, engineer, architect, innovator may be best known for the Geodesic Dome, but his legacy spans so much more. Steven Sieden says, "Bucky's perspective, insight, and wisdom are more relevant today than ever. As he said, 'its going to be everybody or nobody in humanity's Final Exam' and that's what we here on Spaceship Earth are going through right now. Bucky gave us "tomorrow's solutions" for our major challenges decades ago, by mirroring Nature. He asked us to build livingry, not Weaponry, to 'do more with less'. He pointed out that Nature supports only what needs to be, and doesn't build in right angles. His entire life is a testament to one what one individual can do."
Says Laura Lee: "What I appreciate about Steven is how he makes Fuller's terms such as "tensegrity" and philosophy accessible, tracing the cues he took from Nature, and translating them into futuristic designs and a roadmap for better use of resources and a future inclusive of us all. It's an inspirational story of daring, imagination, vitality and pluck, and Steven is one of the few who dive into Fuller's own accounts of his mystical and visionary breakthrough moments. 
Steven Sieden, is the author of Buckminster Fuller's Universe: His Life and Work, and A Fuller View: Buckminster Fuller's Vision of Hope and Abundance for All and he's at work on a third. Steven's presentations on Fuller's work have enchanted and awakened people of all ages to Bucky's vision of "a world that works for everyone."
The Dynamics of Ritual: A Global Perspective on the Universal Elements

Guest: Thomas Riccio, Professor Visual & Performing Arts, Theatre, University of Texas, Dallas
How does ritual work? What are the active elements and dynamics that lend ritual its transformative power, that allows us to go further and deeper? Riccio's work with shamanic and indigenous groups around the world afford him a global perspective on these universal elements. Riccio analyses what he has witnessed first hand in a wide range of spiritual practices, and applies in his theatre work. What frames of reference are set up, and how? What is the narrative sequence, and relation to theatre and performance? What cultural and archetypal roles are evoked, what spiritual and societal duties fulfilled? How is the audience prepped to enter the safe container of the sacred space, and set up expectations?
Wisdom is a gift of ritual, it provides the power to ground and stabilize us, keep us focused and purposeful. Wisdom is the unfolding of our consciousness, in which we drop the search for answers, and embrace the great mystery of life.
Widening our Bandwidth: with Inner and Outer Technology
We humans have long been opening the doors of perception, widening our bandwidth both internally, from direct experience and the arts, and externally, with the advancement of technology and science. Today we bring these two realms together to compare the age-old quest that compels us to explore our Universe, ourselves, and our place in it. Cindy Goode shares in-the-moment illustrations of her visionary journeys with our work. One illustration of our group journey on the Solstice, inspired by the 30,000 year old Venus of Galgenberg artifact (seen above) looks quite like the 'telescope' that our own 'inner technology' just might be, transmitting and receiving energy with the subtler layers of 'the field' beyond our conscious mind. Tony Hull reports on the mechanics of the many space telescopes that read more of the electromagnetic spectrum, from gravity waves, long waves, Ultraviolet (UV) and Infared (IR) and what they reveal.
Guest: David Elkington

We have turned the corner of the seasons, and with the days getting longer, its time to celebrate the return of the light. Let's do so with the mythic Green Man. Our guest David Elkington notes, "as the ghosts of winter fade, the Green Man pours forth his/her influence upon us, speaking with joy and love for those who love our Earth. And with terror for those who do not. We see that in the root word of terror/terre." David points to ritual designed to activate our pineal gland and sync our biorhythms with the Earth's, and to the Green Man's influence seen far and wide in his counterparts: Robin Hood, dressed in green, Isis, "the original Maid Marion" and Osiris/Orion, painted green by the Egyptians to denote his role as the vegetative god of rebirth.
David Elkington is an academic researcher, mythologist and historian. He is the author of "The Ancient Language of Sacred Sound." See our previous conversation with David on sacred sound. He has lectured at Oxford and Cambridge Universities and appeared radio & television programs.
Astrobiology and Consciousness

Guest: Edwin Turner, Professor of Astronomy, Princeton University

We celebrate the season with a Tour of the Cosmos with Professor Ed Turner. It's an exciting, wondrous beat: The birth and death of stars giving rise to complex matter and life, new tools to detect exoplanets, astrobiology and the search for life out there to better ponder if we're alone or living in a Cosmic Womb of Creativity, the imminent launch of the James Webb Telescope to see further back into time, which, by the way, theoretically behaves quite differently than we experience it. Dark matter, black holes, the limits of reductionist science, AI the best candidate to go where humans are not designed to (Sorry Capt Kirk). The nature of consciousness (ultimately, the real final frontier) — we go exploring!

Ed Turner is Professor of Astrophysical Sciences at Princeton University, and a member of the Galileo Project and the Breakthrough Starshot Initiative. We begin with a report on the James Webb Telescope by Tony Hull, Adjunct Professor of Physics and Astronomy at University of New Mexico,
Altered States (ASCs) & The Role of Cerebrospinal Fluid

Guest: Mauro Zappaterra
How does our physiology support altered states of awareness? What dynamics are activated in our physical anatomy to activate this remarkable 'inner technology'? Surely the spine and brain are involved, and a key role may be played by the cerebrospinal fluid (CFS) that bathes and connects them. Mauro Zappaterra wrote his PhD thesis on the CFS, and continues to chart the many roles of CSF: as a conduit to convey source information to the body, the embryonic origins and composition similar to sea water and amniotic fluid, the melatonin and DMT content, as well as those functions known, and those only hinted at, in descriptions by yogis and sages, "in being conscious of our beingness".
Mauro's focus is on "optimizing human performance through regenerative medicine, nutrition, mind-body exercises, mind-training, and biofield therapies," he says, and utilizes various complementary medicine modalities. He earned his MD and PhD at Harvard Medical School, is board-certified in physical medicine and rehabilitation, and designs new programs and techniques to help alleviate pain, improve function, and increase quality of life. He has published scientific papers and medical book chapters on CSF, disability and pain management, as well as children's books for all ages.
Ecological & Economic Spirituality
Guests: Hazel Henderson, Futurist and Economic Iconoclast William Halal, Prof of Tech & Innovation, George Washington U Hazel Henderson and William Halal are friends and colleagues, both early pioneers visioneering a new paradigm on foundational aspects that don't get enough coverage: economics and technology. Hazel's many books include Creating Alternative Futures and Paradigms in Progress, and she wrote the foreword to Bill's new book, Beyond Knowledge: How Technology Is Driving an Age of Consciousness. Bill opens with the observation that the noosphere of Teilhard de Chardin, this emerging global consciousness, is already, technologically, here. We will ask about the lag time of an emerging global consciousness, about our collective worldview, its limitations, how it shapes the technology we make, and the economic equations we follow. Is the road we're on inevitable, and how do we correct course? Following a revamp of our worldview, how do we afford a reworking of our infrastructure on all levels? What's the look ahead, worst case and best case? What is real wealth, what is our most precious resource, and how do we employ it to shift gears and build the needed foundation for the good of all, to create the peaceful, sustainable, ecologically sound future we can all agree on?
Ritual, Trance and Yin-Yang Balance
Guest: Thomas Riccio. Professor Visual & Performing Arts, University of Texas, Dallas.  Continuing our exploration of the shamanic origins and transcendent power of live theatre, Thomas Riccio returns with a report on his work with the Miao's shamanic rites in the mountains of southern China, his recent projects in Prague and Zeus Island, Greece, and how he uses ritual trance postures to explore and work up a performance expression. Thomas writes: Deep in the mountains of southwestern China a spiritual tradition said to be thousands of years old still flourishes among the Miao people. It is a tradition that combines ritual and trance to balance and sustain a community of humans, spirits, gods, and ancestors. Both ritual and trance work to transcend physical reality to reveal, articulate, and reaffirm the structures and spiritual forces that surround and influence the material world. At the center of the Miao spiritual practice is the badai (father offspring) and the xianniang (transcendent maiden). The badai, who are male, are healers, diviners, and masters of an elaborate system of rituals. Although they do not trance in a classic shamanic sense, their sensorial rituals enact a dramatic journey into the spiritual world for their community creating a collective, trance. The xianniang, who are female, do trance, and work in conjunction with badai, conferring with spirits and ancestors to determine the need and timing of the badai rituals. Together they provide the yin-yang, a balance of male and female energy to maintain and balance their village. This talk will outline their working methodologies and how they uniquely serve and sustain their human and spiritual communities to this day.
Sound Induction, Trance States and the Power of Rhythm
Guest: Lawson Malnory. Lawson who has a illustrated, in-depth, report on the results of his online survey of the efficacy of monotone beats with a range of instruments for induction of ASC. Paul contributed four sound files from the drum and rattle collection we use for Ecstatic Trance / Ritual Body Postures — we'll see how those rated! This report brings up the many questions around the role of sound in ASC, and featured in Lawson's Thesis for his MA in ethnomusicology, and he credits his participation and time with the CI events and community for key insights and questions.
This is just the beginning of his study of the specific and nuanced characteristics — the beat, rhythm, pitch, frequency, timbre and more — of ritual's sonic driving.
Humankind discovered, utilized, and ritualized the power of sound so very, very early in our history. And I wonder, is it through trial and error? Did we adapt to the sound, or did we adapt the sonic driving to us, to tune in and amplify something deep within? Are we culturally habituated to the first ASC inducing sounds we hear, within the proper ceremony? Or is it an individual thing, wherever one's pre-set physiology lands us on the bell-curve of efficacy?
It was that bell curve, found through trial and error, that CI's founder, anthropologist Felicitas Goodman, clued into early on, to determine the optimal beat of the sonic driving we use in her revival of the ancient tradition at the heart of our work at CI.
Connecting with Coincidence. Bernard Beitman
Guest: Bernard Beitman. The Science of Synchronicity and Serendipity in your life. As the "veil thins" this time of year, are you finding more synchronicity in your life? Might the coincidences lining up in our life be one of the many ways the Universe 'speaks' with us? What serendipitous moments do you have to share?
Bernie Beitman's Coincidence Project is a repository of real life, self-reported incidents, and we'll want to hear yours, and he defines coincidence, synchronicity and serendipity, and cites the range of their hallmarks, messages, frequency, circumstances, and more. Bernie's book is "Connecting with Coincidence: The New Science for Using Synchronicity and Serendipity in Your Life" How do we explain this occurrences? One perspective is Synchronicities are meaningful coincidences.. Some cite the "red car" phenomenon — the likelihood of noting the other red cars when driving down the road in one — and some cite quantum theories of time more two-directions and fluid. Everything in the universe is in sync with everything, without which the activity happening across the creation can't sustain. The energy and the nothingness together are holding everything in the world – like a canvas holds the painting.
TRACKING: Life Lessons from an Ancient Oral Tradition
Guest: Alex Van Den Heever – Tracker Academy, South Africa  "There are only four or five authentic, genuine Bushman trackers left," says our guest, tracker Alex Van Den Heever, who seeks to revive "the indigenous knowledge that was once a part of our landscape". It's a most ancient oral tradition, and those keeping it alive are tracking animals through the bush for research and for ecotourists to shoot, with cameras. And documenting it lest it disappear. I've long been curious about the range of the knowledge, skills and senses employed to pick up the often minute, barely-there clues trackers read, and the concentration, powers of observation, intuition, and endurance it takes to decipher the habits, movements, and location of their quarry.
What new insight can this lend to our earliest ancestors, their traditional knowledge, their deep attunement to their environment? What is that experience like? Are some parts of our eyes, ears and brain picking up clues beyond our conscious awareness? What skills might we apply to our own journey through the 'wilderness' of modern life? Alex shares all this and more, drawing from his years in the bush as a ranger at Southern Africa's Londolozi game reserve and co-founding the Tracker Academy with fellow tracker Renias Mhlongo, offering an ind-depth, year-long course. Alex is the author of Tracker Manual: A Practical Guide to Animal Tracking in Southern Africa and Changing a Leopard's Spots. 
The life lessons that this skill set imparts hits home for all of us. "Every human is born to track," says Alex. It's in our DNA, well honed from our days as hunting and gathering, "humanity's first and most successful strategy. Today we track what is important to us… our health, wealth and happiness. Knowing what to track, who to track with and how to get back on track represent the most important decisions of our lives."
Oktoberfest's Hidden Rituals

Guest: Brigitte Veiz, psychologist, Gestalttherapist, Dramatist   What happens when a psychologist analyzes Munich's favorite beer festival? Brigitte Veiz put two years of research and decades of self-experience on the Oktoberfest and Germany's many Volksfests into the socio-psychological diploma thesis for her PhD. She details the hidden mythos behind the fun, the songs, the symbols, the beverage, why the traditional costumes, the Dirndl dress and Lederhosen, are ritual garments, why Oktoberfest begins in September, and the mythic ties of Dionysus the God of Ecstasy and Trance, to the "Bavaria" statue, the Goddess of the festival.
The hidden psychology behind the mass rituals help explain its enduring popularity, with over 6 Million people attending each year, filling 12 big beer tents that each accommodate 10,000 revelers at a time. Though cancelled this year, we can celebrate, online, the 211th anniversary of the festival's origin date, October 17, 1810, it's enduring popularity and deeper meaning. We will note, too, the very early history of beer & bread-making, and the long history of community-wide celebrations and feasts, such as ancient Egypt's annual beer fest in honor of the goddess Sekhmet.
Evidence of Intelligent Life Beyond Earth?
Guest: Avi Loeb Prpfessor of Astronomy Harvard University  "It would be arrogant to think we're alone in the Universe," says Harvard Professor Avi Loeb, theoretical astrophysicist. His conjecture on the anomalous, shiny, elongated space object (dubbed "Oumuamua", Hawaiian for "scout") that wandered through our inner solar system in 2017 fit the evidence, yet stirred up quite the controversy. It looked and behaved not like an asteroid or cement, but a solar light sail, just as we'd design for a space probe. He details why in his book, Extraterrestrial: The First Sign of Intelligent Life Beyond Earth. "We should not rule out technology from an advanced, extraterrestrial civilization just because the notion is unpopular among the academic community," he argues. This did lead to private funding for Avi's "Galileo Project" named for that other daring astronomer. We talk about new strategies to detect life in the Cosmos, the goals and hopes for his project, the role and limits of science, what we know and don't know, his philosophy of life, tackling the big questions, the impact on society's advancement, the filmmakers interested in his work, and more. Three astronomers in the audience pose their questions and comments, including one who worked on the Hubble Telescope.
Art & Iconography of NW Coast Native Culture
Guests: Lee Brooks, Gallery Curator / Rande Cook, Native Artist  The power and spirit of the indigenous people of the Pacific Northwest has a long, deep history, and continues today. Tribes in British Columbia, Alaska, Washington and Oregon each have their own history, culture and religious traditions, represented in their art, stories, songs and dances. Lee Brooks, curator of Arctic Raven Gallery has long championed Native art and artists, and brings Rande Cook to share the iconography and deep meaning and history of his art and culture. We'll see a dazzling array of carvings and sculpture of wood, stone, bone, shell from many native artists, and more and learn the deeper meaning.
Rande says "Growing up, I observed and discussed the traditional art forms with my grandfather. Through my grandparents, I learned about the values of life and culture, responsibilities of being a chief, and the importance of being a strong leader for my people. In addition, I am passionate about being a father, a partner, and being involved in the well-being of my community and Mother Earth. 
Female Shamans: Spirituality & Healing Practices in Peru
Guest: Bonnie Glass-Coffin, Professor of Anthropology /Affiliate Professor of Religious Studies at USU.  Bonnie shares her deep look into the female shamans of Peru and their spirituality and healing practices, past and present. She also leads an initiative to find common ground among the different faiths and spiritual paths, and this include non-human consciousness! She also has insight on tackling life's big questions. Male shamans, she concludes, rally forth into the spirit world to do individual combat with the sources of spiritual illness, whereas female shamans try to involve their patients more directly in their own healing
Bonnie Glass-Coffin, PhD, is a visionary and a bridge builder who believes that educating the whole person (head and heart) should be at the core of a liberal arts education. She has been inspired to build these bridges because of the transformative experiences that she has had while studying with Peruvian shamans for more than 30 years. 
ART: The Metaphysical Message of Geometry & Perspective
Guest: Kurt Wenner, Renaissance Artist. To find sacred aspects within Western art, we turn to Kurt Wenner, a self-taught artist who learned classical drawing directly from the Renaissance masters by studying and drawing Greek and Roman sculptures in the Vatican Museums. Decoding the secrets of perspective, he is celebrated worldwide for his innovative 3D illusions. He has revived the skill sets and inside secrets of not only the Renaissance masters, but the Greeks. His classically inspired figures and architecture also carry deeper meaning: "Classical tradition is not a style, so much as a Language of Form based on a profound knowledge and appreciation of our physical universe," he says, outlining the creative principles within geometric design as unity, duality, polarity, equilibrium, and proportion. Kurt has worked with the National Gallery of Art, the Smithsonian, Disney Studios, Warner Brother Studios, and holds a Kennedy Center Medallion for outstanding work in arts education. His book is "Asphalt Rennaissance"

Says Host Laura Lee: We've been celebrating the revival of lost "languages" and bodies of knowledge, to gain a peripheral but appreciative sense of the various ways of navigating our world, developed over the long arc of our human journey: the tradition of star navigation across the Pacific, watching the waves, bird, and constellations. Decoding the petroglyphs and 'sun daggers' of the ancient Skywatchers who left solar calendars across the American Southwest. What expert trackers read in the subtlest clues left by an animal's passage. I add Kurt Wenner's work to this list, in his revival of a lost 'language of form' shared by the artists of old so we may better understand how they did what they did. I also appreciate its evolution as Kurt take those skills and deep understanding into our modern vernacular to create art that bridges then and now."
Footsteps of Ancients at Rock Art Ranch
GUESTS; Brantley Baird, Tori Baird. Several of the postures we use come from petroglyphs, and we recently toured one of the world's largest collections, dating from 5,000 BC to 1400 AD. Near Winslow Arizona, over 3,000 petroglyph grace the walls of a small, easily accessible two-mile long canyon that runs through Rock Art Canyon Ranch, the home and 5,000 acre cattle ranch of 83 year old Brantley Baird. It's long been a sacred site, where hunting and gathering groups and semi-nomadic farmers left their mark, with hogans and sweat lodge still used by local tribes. Brantley and god-daughter Tori also offer access to archeologists and to the public of on-site tours of the canyon's rock art, the pots and artifacts he found on the land, and pioneer relics, as well as to us with their photos and stories.
What is Ecstatic Trance?

ASC: Reviving the Practice and the Language
While the wide spectrum of ASC and the ecstatic trance state of our own work has a 50,000 year track record, over time our culture lost both the practice and the language around it. Is the common meaning of the term "ecstatic trance" and "religious trance", used by the previous generations of anthropologists from our own Dr. Felicitas Goodman to Mircea Eliade, in transition as more and more of us are adopting and adapting practices to engage in these states? Are we 'hardwired' to seek such states? What can we learn from the 1960's survey of the beneficial attributes of visionary states funded by the National Institute of Mental Health (to which Dr. Goodman contributed by translating many of the ethnographies studied) and why did the West divorce itself from these practices? Why were shamanic states ever viewed as a pathology? How are ecstatic states being revived and enjoyed today? What will bring ASC back into the mainstream? We are joined by Todd and Christine VanPool, Dept of Anthropology, University of Missouri
Art of Storytelling; The Power of our Personal Story



GUEST: Richard Schwab, Mythologist.  Myth and story is one way our ancestors kept wisdom traditions alive and intact. "Story is the operating system of human consciousness," says Richard Schwab. He has worked with prisoners to uncover the mythical threads in their own lives. For the Joseph Campbell Foundation and Center for Symbolic Studies he has studied mythology and folklore motifs as applied to our lives and 'rites of passage' journeys. His TEDx talk was on the use of story in today's world. Today he is designing online means for empowering a better understanding of our own story, to bring our passions and gifts into the world.
Real Magic: From Ancient Wisdom to Modern Science
GUEST: Dean Radin, Chief Scientist at the Institute of Noetic Science "Magic is a natural aspect of reality, and what was called magic two thousand years ago is turning out to be scientific fact today" says Dean, after forty years conducting controlled experiments that demonstrate the surprising power of our thoughts and intuition. He defines magic and the influence of our thoughts, intention, and intuition in our everyday life, citing the results of hundreds of experiments with Extra Sensory Perception, and a genetic test with surprising results that hints at how widespread and natural these abilities are. Dean's books include The Conscious Universe, Entangled Minds, and Real Magic: Ancient Wisdom, Modern Science, and a Guide to the Secret Power of the Universe. Dean's research and his 100-plus academic articles in peer-reviewed journals is helping to expand the current paradigm and gain wider acceptance for work such as ours.
The Quantum Concept of Consciousness
GUEST: Brenda Dunne, International Consciousness Research Laboratories. When will science offer theories that fully contain and explain all our experiences and the questions that arise — Is there life after death? How does my mind affect my experience, and the physical world reflect my expectations? Are seeming coincidences in life random, or purposeful on some level? Where do spirit and matter meet? Brenda has spent decades tackling these questions and more. She worked alongside Robert Jahn at the Princeton Engineering Anomalies Research Lab (PEAR) where they co-wrote three textbooks on consciousness-related anomalies and conducted mind-over-matter experiments, and today heads the ICRL with over 80 scientists exploring the role of consciousness in the formation of physical reality.
Sustainability: Past and Present.

Our Eco-spirituality Series



GUEST: Morgan Brown, Green Consultant to Business & Government & Communities

Our Eco-Spirituality Series continues to look at our relation to our planet

Our ancestors practiced sustainability as a survival and longevity strategy, inherent in a worldview in which the web of life was revered. How did we get so far off track? Environmental sustainability is one of the most urgent  issues of our time. Is our current trajectory inevitable? With all the science, technology, and tools we now have to correct course, why aren't we further along? What does a sustainable future look like? What sweeping changes will it bring? We see from history that a civilization's resiliency and longevity depends on striking a balance with nature. Morgan
examines the complexities of the technology, politics, economics, philosophical and worldview barriers to making the changes we must, sharing insights and examples from his extensive work with solar, sustainable water systems, public transport, sustainable living and renewable energy systems. 
Anthropology of Gender and the Two-Spirits Tradition

GUEST: Mikaela Deimeke, Cultural Anthropology Graduate Student at University of Missouri. 
We're undergoing a cultural revolution, with gender playing a key role. Women reclaiming power roles at all levels of society. Gender fluidity with new pronouns. "Two Spirits" embodying both genders. Anthropology reveals gender's many roles in history, from "access to resources, clothing and appearance, identity and personality, status and power, and social roles in different communities" says our guest. She is studying 'Two-Spirits' who embody both masculine and feminine spirits. "Traditionally, they participated in both male and female gender roles, which makes these individuals liminal beings that have the ability to mediate between this world and the spirit world, with high status. Many individuals Two-Spirit identity begins with the spiritual world, being called through some sort of supernatural sanction (i.e a vision or dream) while others show a proclivity for both male and female tasks early on in life. Two-Spirits held a prestigious role in their communities prior to extensive influence from outside cultures. They held roles as mediators, healers, helpers, and many other things." Mikaela is joined by her anthropology professors Todd and Christine VanPool.
Science of Sound & Nature's Poetic Patterns

GUEST: Jeff Volk, Cymatics
A lively conversation on Jeff's four decades carrying forward the art and science of making visible, the invisible hidden patterns of Nature. As publisher of the seminal works, Dr. Hans Jenny's groundbreaking books Cymatics, Vols. I & II as well as video documentaries, Jeff broadens our understanding of how audible sound can create harmonic, geometric patterns as found in intricate life forms, and in the art and architecture of the world's wisdom traditions. He also makes clear its relevance to our lives, and how it expands our notion of what exists around and within us. Time to stretch our concept of the Cosmos and our place in it!
Besides being an author, producer and publisher, Jeff Volk is also an evocative poet. Jeff's 1992 documentary, Of Sound Mind and Body: Music and Vibrational Healing, won the Hartley Film Award through the Institute of Noetic Sciences. It quickly became IONS' most popular membership premium, which encouraged him to begin producing the first "sound" conferences, exploring the manifold effects of music and sound on consciousness and healing. He continued to produce The International Sound Colloquium annually throughout the 90's, and then re-directed his focus to the business of publishing, which he continues doing to this day. To explore books and videos related to Cymatics and sound therapies published and produced by Jeff Volk, visit: www.cymaticsource.com
Subtle Energies & The Fourth Phase of Water
GUEST: Dr. Gerald Pollack, University of Washington
Dr. Pollack, author of The Fourth Phase of Water: Beyond Solid, Liquid, and Vapor, will share revolutionary secrets on the nature of water that have profound implications for our health, the origin of life and cell biology, and speaks to the seeming miraculous design of our life-supporting Universe. And, satisfactorily explains how capillary action manages to raise water up a 100 foot tree! He describes how water transforms itself from H2O to H3O2 when in contact with living tissue, as water molecules line themselves up in layers with a gel-like consistency, and dramatically different properties. As an electromagnetic charge builds, the water structures an "exclusion zone" the repels impurities and where light activates our cells as a kind of battery. 
Dr. Pollack, is a world-renowned scientist and professor of bioengineering and head of the Pollack Laboratory at the University of Washington. His fundamental discoveries have inspired several new technologies and a spinoff company, 4th-Phase, Inc. to bring them to fruition. His award-winning books also include 
Muscles and Molecules: Uncovering the Principles of Biological Motion
 and 
Cells, Gels and the Engines of Life. 
With water making up 90% of our bodies, let's celebrate the Water of Life, in all its guises
Skywatchers: Ancient Solar Calendar
GUEST: Ken Zoll, Executive Director at Verde Valley Archaeology Center.
Methods of timekeeping are as old as the hills, which were often employed as solar calendars marking the passage of the year with the Solstices and Equinoxes. Just outside Sedona, Arizona, on a long vertical rock face with over a thousand petrolgyphs, Ken Zoll decoded an ancient solar calendar. It was left by the Sinagua, ancestors to the Hopi, who too charted the sun's annual trek across the sky with a calendar marking when to celebrate, when to plant, when to harvest. They symbolically tied this sacred ceremonial site to their sacred mountains, by knapping a vertical rock edge to cast a shadow in its outline.
Ken takes us on his personal journey of gathering the clues to identify and document the story of the Sun Watchers of a thousand years ago. His books include Heart of the Sky: Ancient Skywatchers of Central Arizona, Understanding the Rock Art of Sedona, and Sinagua Sunwatchers: An Archaeoastronomy Survey of the V Bar V Heritage Site and the Sacred Mountain Basin
Symbol, Art and Altered States
GUESTS: Fredrick Smith, Professor of Religious Studies, Sanskrit & Classical Indian Religions
Christine VanPool, Professor of Anthropology
Fred and Christine joined us and together we examined sound, symbol and art, in the widest sense, as carriers of cultural identity, layers of information, and cues to the physiological shifts supporting trance states. We compared ritual and the deep power of art for transcendence as used by ancient cultures around the world. While our work is in the field of Ecstatic Trance, Fred offered an example of fascinating example of a possession trance states. We are also joined by Lawson Malnory, Ethnomusicology MA student at Arizona State University who is conducting a study on sound inducement in trance and other altered-state experiences which involves a survey wherein participants will listen to and then rate a series of potential sound induction samples.
Mississippian Culture: Solar Calendar of Mound Builder
Guest: C. Hunter McConnell. Cam McConnell decodes a 1500 year old disc from the Spiro Mound part of the vast Mississippian network of villages and trade routes as a celestial calendar. The iconography of symbols and animals depicted on the disc. Cam has deciphered the meaning of the intricate disc suggesting that it used as an advanced astronomical clock. Anthropologist Christine VanPool joins the discussion and adds her research as well to the this presentation.
How Do Mystical Experiences Shape our Worldview?
We view our experiences with Altered States of Consciousness (ASC) as a means to temporarily 'drop the blinders' to glimpse the larger Universe. We're able to put our focus on our shared, consensus reality on pause, and view an Alternate Reality. 
What are your experiences telling you, be it with Ecstatic Trance Postures, spontaneous mystical moments, or with the various ASC and consciousness raising techniques in your repertoire? 

What does it tell us about what's missing from our conventional, shred worldview, and where it needs to expand? 

When might we as a society get there? 

What will it share with our early ancestors? 

How will this new view, this new story, read? 

Will a better world come about once we do so? 

A lively discussion looking at the the significance of integrating the mystical to develop and restore ourselves and embrace the world of a mythic life.
Life After Life. The Near Death Experience.
Dr. Raymond Moody & Lisa Smartt.  We will explore the evidence for life after life, and the last spoken words of many about to cross over. Dr. Moody is the leading authority on the 'near-death
experience'—a phrase he coined in the late seventies. Dr. Moody's research into the phenomenon of near-death experience had its start in the 1960's. The New York Times calls him "the father of the near-death experience." 
Lisa Smartt, MA, is the author of  "Words at the Threshold: What We Say as We're Nearing Death"  and has worked closely with Raymond Moody, guided by his research into language, particularly unintelligible speech. They have co-facilitated presentations about language and consciousness at
universities, hospices and conferences.
The Ancient Language of Sacred Sound 
The connections between the Earth's resonant frequencies, Sacred Sites & Human Consciousness
Guest: David Elkington.  The Earth resonates at an extremely low frequency. Known as "the Schumann Resonance," this natural rhythm of the Earth precisely corresponds with the human brain's alpha wave frequencies–the frequency at which we enter into and come out of sleep as well as the frequency of deep meditation, inspiration, and problem solving. Sound experiments reveal that sacred sites and structures like stupas, pyramids, and cathedrals also resonate at these special frequencies when activated by chanting and singing. Did our ancestors build their sacred sites according to the rhythms of the Earth?
Exploring the acoustic connections between the Earth, the human brain, and sacred spaces, David Elkington shows how humanity maintained a direct line of communication with Mother Earth and the Divine through the construction of sacred sites, such as Stonehenge, Newgrange, Machu Picchu, Chartres Cathedral, and the pyramids of both Egypt and Mexico. He reveals how human writing in its original hieroglyphic form was a direct response to the divine sound patterns of sacred sites, showing how, for example, recognizable hieroglyphs appear in sand patterns when the sacred frequencies of the Great Pyramid are activated.
Looking at ancient hero legends–those about the bringers of important knowledge or language–Elkington explains how these myths form the source of ancient religion and have a unique mythological resonance, as do the sites associated with them. The author then reveals how religion, including Christianity, is an ancient language of acoustic science given expression by the world's sacred sites and shows that power places played a profound role in the development of human civilization.
Faery Realm – The Hidden Ones. Origins, Mythology & Communication
GUESTS: John & Caitlin Matthews.  While fairies have been relegated to folklore, or considered fantasy, some researchers now consider the origins to be religious/spiritual experiences, spirit journeys, and transformations. A fresh perspective appears looking from the context of the anthropology of religion, animism, mysticism, and consciousness. The history of faery mythology can be traced to pre-Christian, pre-Celtic, and pre-Iron Age in origin. The association of the daoine sìth with the síd mounds of the gods and ancestors is well-documented, and a tell-tale sign of their antiquity.
Husband-wife mythologist team John & Caitlin (pronounced "Kathleen") share their deep research into the Faery Realm, with fresh insight from new translations of early stories and our current eco-crisis. We'll also look at the Celtic "Wisdom of the Sidhe' (Sith, Sí, Shee, Sighe) those who see through the veil/vale.
What we see preserved in this lore can tell us not just about the gods, with whom the fairies, or daoine sìth, can be said to have become conflated with, but also how they were – and are – worshipped and honoured, and approached or communicated with (or avoided as the case may be).
SHAMANISM, RITUAL & THEATRE
Guest: Thomas Riccio. With work spanning the contemporary and the shamanic indigenous roots of Theatre, Thomas will recounts his work with indigenous cultures in Alaska, Africa, Russia, China, exploring their ritual traditions through theatre and performance. Here we are exploring the memory and knowledge of Shamanism through theatre. We will discover that the language of theatre that crosses all barriers, and reaches deep into our collective past, while singing to us today, prompting is to ask, is this too the language of the Spirits? From generation to generation indigenous performance stories, songs, dances, acting, props, costumes and mask traditions were passed on with adjustments and evolution taking place over time. Thomas finds his way to the roots of a culture's myths revealing the power and origins of a culture's expression. Bio: Thomas Riccio is a performance creator, writer, and director is Professor of Visual and Performing Arts at the University of Texas at Dallas and Artistic Director of Dead White Zombies. Riccio works in the area of ritual and indigenous performance, creating performances and conducting research in South Africa, Zambia, Kenya, Burkina Faso, Ethiopia, Tanzania, Russia, Alaska, Korea, India, Nepal, with the !Xuu Bushmen and the Miao of China. The Republic of Sakha (Siberia) declared him a "Cultural Hero." Published internationally, most notably by TDR. Since 2005 he has worked with Hanson Robotics as Lead Character writer and Creative Director.
Animism In a Living Universe.   Guest:Christine VanPool, Anthropologist, University of Missouri
What is animism? Broadly defined, animism is the belief that everything has a spirit: trees, birds, rainstorms, rocks. Animism encompasses the beliefs that all elements of the material world have life. It is a foundational aspect of the sacred traditions of indigenous peoples worldwide. Most of the world is made up of an­i­mists. Al­most all of Af­ri­ca, South­east Asia, ru­ral China, Ti­bet, Ja­pan, ru­ral Central and South America, indig­e­nous Pa­cif­ic Islands–pret­ty much ev­ery­where embraces an­i­mis­tic be­liefs–ex­cept West­ern Eu­rope, the Middle East, and North America.
CI's founder, anthropologist Felicitas Goodman, incorporated animism into the ritual of Ecstatic Trance Postures — she invited the spirits to participate in our rituals for without their help, we cannot enter the Alternate Reality. Goodman "activated" rattle and spirit masks by "feeding" them blue cornmeal and blessing them. Christine will elucidate the long tradition and global practices of animism, and the worldview where all is animate and alive and sacred in an intelligent Universe.
Call of the Wild: The Human-Animal Bond throughout Time.
Guest: James Tyrrell, Safari Ranger/Photographer/Blogger, Londolozi Game Reserve, Skukuza, South Africa
We once lived among the wild animals, knew their stories and habits, enjoyed a respectful and perhaps mystical relationship with them. Africa's Safari rangers, guides and trackers are those now who know them best. What might a close up look and stories of encounters with these beautiful beings stir up from our ancestral memory banks? James Tyrrell has stunning photos and fascinating stories to share of living among South Africa's wild lions, leopards, elephants, white rhinos, hyenas, hippos and more. (Note that lions, rhinos, elephants and camels once roamed North America, too)
James earned an honors degree in Zoology, snowboarded and climbed Colorado's mountains, surfed Australian and Indonesian waters, and wandered across Africa, his home country, before settling down at the Game Reserve Londolozi, Zulu for "Protector of all living things" in the heart of the Sabi Sand Game Reserve within the Greater Kruger National Park. If an African Safari is on your bucket list, consider this a preview visit, and chance to appreciate our fellow members of the Web of Life.

Voices in Balance – Authentic Communication… Inspiration by Shakespeare
Guest: Ellie Nichols. The Bard endures for the many attributes of his genius, one of which is his memorable, daring female characters, which Ellie will elucidate through performance and discussion. Shakespeare's representation of women, and the ways in which his female roles are interpreted and enacted, have become topics of scholarly interest. Strong, attractive, intelligent, and humane women come to life in Shakespeare's plays. They not only have a clear sense of themselves as individuals, but they challenge accepted patterns for women's behavior.
Ellie says "My work revolves around gendered communication and how the patriarchy can challenge authentic relationship. As a performer, I the work through Shakespeare's plays, with a deep dive into the text to reveal what the bard can teach us about female voices, male vices and authentic communication—how do things shift when we say what we mean, and we mean what we say?"
And there are those who say the work of Shakespeare speaks of shamanism. Shakespeare is a visionary artist who utilized the pageantry of theatre to offer a glimpse into the unconscious. The American writer and mythologist Joseph Campbell, believed that artists have taken up the role of the shaman. Both art and shamanism use the realm of metaphor where feeling is expressed and where healing happens.
Ecstatic Trance / ASC connection to Past Shamanic Cultures.
Guest: Christine VanPool – Professor Anthropology University of Missouri
Comparing the current experience of Ecstatic Trance – ASC (Altered States of Consciousness) with that of ancient shamanic cultures. Shamanism, an ancient spiritual practice of indigenous cultures throughout the world, has been used for physical, psychological, and spiritual healing since the Paleolithic era. We will look at its universality in ancient civilizations and the connection to the increasing popularity and acceptance in the present day. Assisting us in putting into perspective the direct experience of ASC visions, emotional healing and spirit journeys in our Ecstatic Trance Posture Experiences.
Acoustical Experiment in a Templar Chapel: Activating Sacred Sites.  Guest: David Elkington.
Exploring the acoustic connections between the Earth, the human brain, and sacred spaces, David shows how humanity maintained a direct line of communication with Mother Earth and the Divine through the construction of sacred sites. We'll revisit the St Catherine's Chapel Cymatics Experiment that we participated in with David, and go deeper into his research of how ancient cultures the world over knowingly, cleverly set up temples to better tune into Earth's resonance, via the natural tuning of our brain waves. COMPLETE Article on the St Catherine's Chapel Cymatics Experiment: https://www.cuyamungueinstitute.com/articles-and-news/sacred-soundscape-a-12th-century-chapel-reveals-its-sonic-secrets-and-a-new-theory-of-art/

Trance States in Ancient India. Frederick M. Smith – Professor, Sanskrit & Classical Indian Religions.
The focus of his research is looking at ritual, practice, or text over centuries or millennia. Example of this are his studies in the performance of Vedic ritual in modern times, which utilize several millennia of texts in addition to his own "Vedic fieldwork," or in the textual history of deity or spirit possession, supplemented by both modern ethnographic writing and his own forays into the field.
Energy Medicine & Trance. Our Ecstatic Trance Posture experiential sessions work so beautifully with our community spread around the globe. How does this work at a distance? Is there more to the Universe than Science has recognized? What might we learn from other energy medicine modalities that also work at a distance? What's the common denominator? What role does the Placebo Effect have? We've asked members of our CI Community who practice both ETP and long-distance energy medicine, to discuss their work, Maria Dolzer with Healing Touch and Barbie Maraviov with Reiki. Joseph Goldfedder, acupuncturist, brings in his experience with, and science of, energy meridians and archeologist Christine Van Pool shares insights from historical and neurological studies.
Chaco Canyon: Mysteries & Magic with GB Cornucopia and Cherilynn Morrow. 
Guest Speakers GB Cornucopia and Cherilynn Morrow. GB was the Principle Interpretive Ranger at Chaco Culture National Historic Park for 33 years. Cherilynn Morrow is an astronomer, solar astrophysicist, and former NASA Educator.
Between them, they have put in 50+ years studying the message writ into the design and placement of Chacoan's structures. With a beautifully illustrated slide-show they present an overview, the advanced stonework, and Solstice and Equinox alignments and well as research into the special acoustical properties of one section of canyon wall. Here we find additional relational alignments perhaps denoting use as a ceremonial space, at the 'center of the center'. Though this culture did not leave a written record, there are clues to a sophisticated, elegant, and far-reaching cosmology in what they left behind. Naked eye astronomy and the view of the night sky at the few remaining dark-sky locations help us understand the importance of the cosmos to ancient peoples worldwide.
Not yet had the chance to visit New Mexico's Chaco Canyon? They recommend these two videos. Both offer stunning visuals and a good introduction and overview to this extraordinary site.
"Exploring Chaco Canyon: Mysterious Ancient Site and the Archaeological Wonder of the USA"
A young man and his cell phone delivers a fast-paced and engaging overview of Chaco Canyon (42 mins) https://youtu.be/kpG2wqCMii4
"The Mystery of Chaco Canyon" narrated by Robert Redford. Featuring Native voices, aerial photography, archaeoastronomy and the Sun Dagger. (55 mins) https://youtu.be/IqZwxSu7_tQ
Anthropology & Trance States. Christine VanPool, Professor of Anthropology.  Christine VanPool, Anthropological Archeologist, on the contributions to the field made by Anthropologist Felicitas D. Goodman, founder of the Cuyamungue Institute, and what new insights today's advances in the field may shed on this work. This Cuyamungue Institute Q&A / Lecture Series with special guest Dr. Van Pool, Professor of Archeology at the University of Missouri, was recorded via Zoom on 09/06/2020. For the entire list of our YouTube and Podcasts visit https://www.cuyamungueinstitute.com/media/

Where Science & Spirituality Meet. Steven Hecht, philosopher joins Sister Margaret O'Rourke, Catholic Nun and a few scientist/mystics to explore the meeting point of science and spirituality. Why having a personal relationship with a higher power need not limit our conceptualization, and how direct personal experience can inform us. Science finds organizing principles underlying universal laws of physics and life, is this a glimpse of a Creator's handiwork? This Cuyamungue Institute Q&A and Lecture Series was presented via Zoom on 10/04/2020. For more: www.cuyamungueinstitute.com/media and for the extensive list of books and film mentioned: https://www.cuyamungueinstitute.com/articles-and-news/the-case-for-a-creator-reading-list/

Illustrated Tour of A New Story for the Universe. Brian Tucker takes us on a mythopoetic and beautifully illustrated journey of new findings in science prompting an exciting rethink of our place in the Universe, encompassing the underlying patterns of the Universe that evolves with us in exciting new ways. This Cuyamungue Institute Q&A and Lecture Series with special guest Brian Tucker was presented via Zoom on 08/16/2020. For more visit www.cuyamungueinstitute.com/media
Anthropology & Trance States 
Christine Van Pool, Professor of Anthropology, University of Missouri 
We are thrilled that the work of CI is under investigation by both in theory and in practice by anthropological archeologist Christine Van Pool. We'll discuss the contributions to the field of CI's founder, and what new insights today's advances in the field may shed on this work, and what this work may contribute to new understandings in anthropology. https://www.cuyamungueinstitute.com/media/
Illustrated Tour of A New Story for the Universe. Brian Tucker takes us on a mythopoetic and beautifully illustrated journey of the new findings in science that demand an exciting new rethink of our place in the Universe.
https://www.cuyamungueinstitute.com/lectureseries/
Solstice Aligments: Tony Hull. Adjunct Professor of Physics and Astronomy at the University of New Mexico. Tony is our featured speaker for this hour in our on-going educational sessions. Enjoy Tony's lecture, with slides, on the Solstices, the importance to ancient cultures, and the profound yet simple tools our ancestors used to align ceremonial sites to the heavens. Tony will show you how you can build our own Solstice Marker of any size, with a few simple items found easily around the house or your backyard.
SIX MINUTE Introduction to the work of Dr. Felicitas D. Goodman and the Cuyamungue Institute. The Cuyamungue Institute is an independent, not-for-profit educational organization committed to transforming consciousness through the ancient wisdom of Ecstatic Trance Postures. The Institute promotes public awareness and teaches the powerful use and effectiveness of these postures throughout the world. The Institute continues to cultivate new avenues of learning, using a prescribed method by which ordinary individuals are able to enter an expanded state of consciousness, and promote the safe use of this method. We are also dedicated to preserving our 472 acres in Santa Fe, New Mexico as a sacred center and worldwide archival and research headquarters.